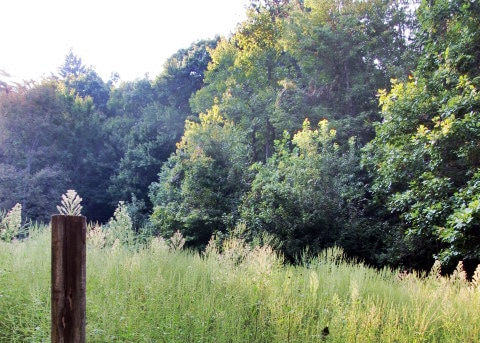 The temperature has been in the high 80s and low 90s over the last week here in Brasstown, yet there's a change a coming.
We've had a few cool mornings that tease of relief from heat and humidity, but they've not decided to stick around and stay just yet.
One clue that fall of the year is on its way is that almost every green thing has began to decay around the edges and the entire landscape has taken on a rusty look like it needs to give its ankles a good scrubbing.
The other day after working out in the yard we took a break in the edge of the shady woods near the chicken lot. The Deer Hunter said "Fall's coming." I said "I know it is. It's September." He said "I know that dummy, but feel the air here in the shade. Even though the sun is just as hot as its been all summer, the shade is cooler. That's how I know fall is on the way."
Tipper
Subscribe for FREE and get a daily dose of Appalachia in your inbox