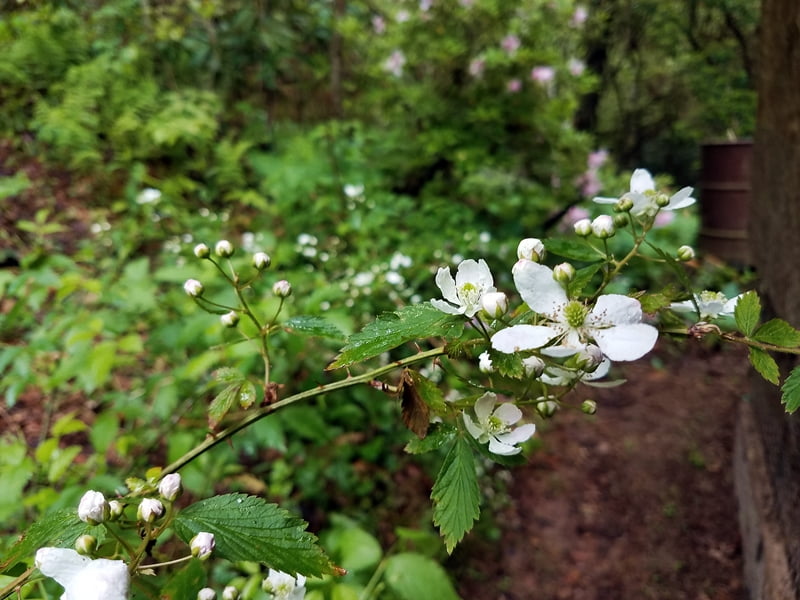 Blackberries blooming behind the chicken coop
Blackberry winter arrived in Brasstown this week. This morning we woke up to a chilly 31 degrees and a light frost and there's freeze warnings in effect for the next several mornings.
Last weekend I planted a few squash and cucumber plants that I started in the greenhouse. We covered the plants with buckets last night and they made it okay. I'm keeping my fingers crossed they survive the next few days of cold. We direct sow most of our plants, but I can never resist trying to get a jump start on a few. Thankfully our tomatoes and peppers are still safe in the greenhouse.
Here's a video I filmed several years back about Blackberry winter for an organization I was working with at the time.
Seems like this year's Blackberry winter is colder than most.
Hard to believe my car warned me the roads might be icy on the 7th of May 🙂
Tipper
Subscribe for FREE and get a daily dose of Appalachia in your inbox