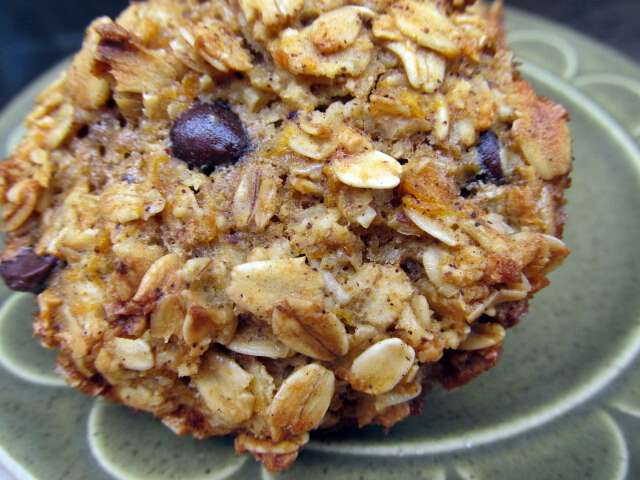 If your mornings are anything like ours, there's hardly time to eat a good breakfast before hitting the road. I take along a bowl of cornflakes to eat at work every morning, The Deer Hunter sometimes fixes up a quick egg sandwich before he leaves the house and other times he grabs a pack of crackers to eat on the go, and the girls usually go for a quick bowl of cereal before heading off to school.
Sometimes I wish I had something a little hardier than cereal. Of course my first choice of something more substantial would be gravy and biscuits, but I recently ran across a hearty breakfast recipe that's perfect for taking along with you as you hurry out the door to work or school.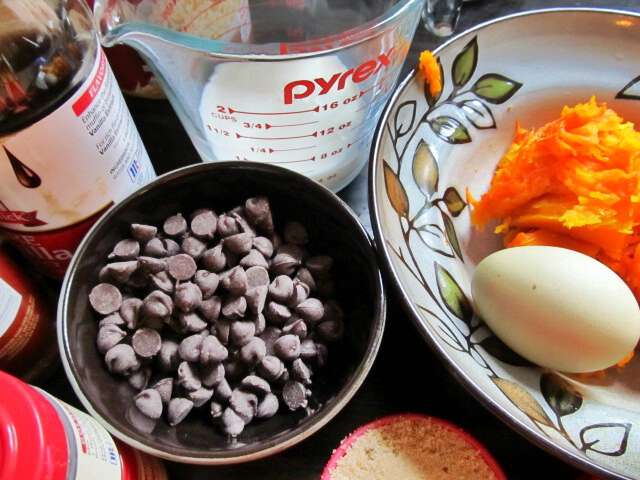 I changed the original recipe slightly to fit what I had on hand.
Oatmeal Pumpkin Muffins to-go
1 large egg
1/2 cup pumpkin
1/2 cup milk
1/3 cup brown sugar
1/4 cup pancake sryup
1/4 cup vegetable oil
2 teaspoons vanilla
2 teaspoons pumpkin pie spice (I didn't have any so I used a combination of cinnamon, ginger, and nutmeg)
pinch of salt
3 cups old-fashioned whole rolled oats (do not use quick-cook or instant)
2 teaspoons baking powder
3/4 cup semi-sweet chocolate chips
Grease muffin pan or use paper inserts and set aside.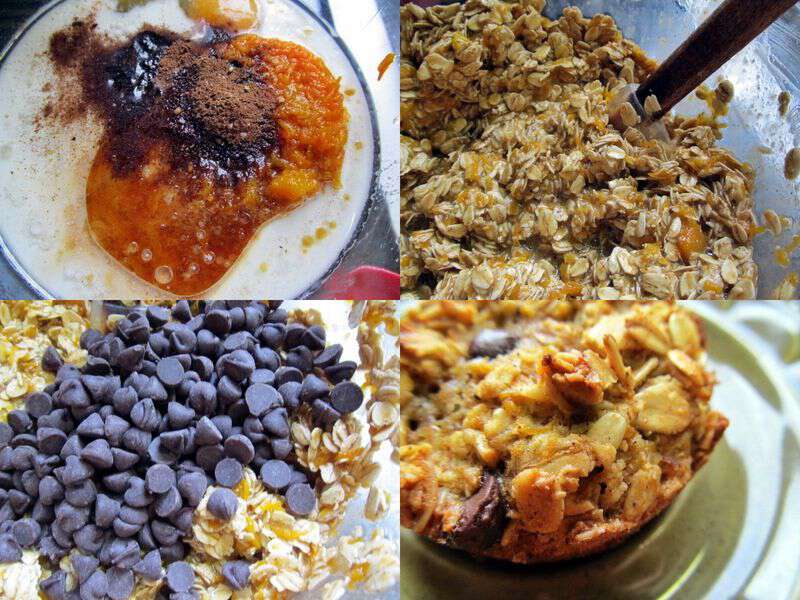 In a large bowl mix together egg, pumpkin, milk, brown sugar, syrup, oil, vanilla, and pumpkin pie spice.
Add oatmeal and baking powder, stir well.
Add chocolate chips and stir well.
Fill muffin pan with batter. The muffins don't rise at all so you can fill the holes pretty high.
Bake for 23-25 minutes at 350° or until the tops are firm to the touch. Allow muffins to cool in pan for at least 20 minutes-this will help them hold together better and make removing them from the pan a whole lot easier.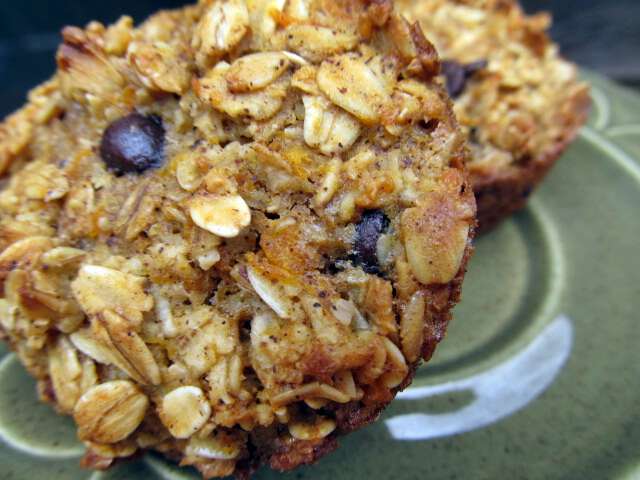 I was very doubtful when I was mixing up the ingredients. I wondered how in the world it would all hold together with no flour and looking at the batter I wasn't too sure about how they would taste either.
What a pleasant surprise! The muffins were so good and so hearty! They really were like taking a bowl of oatmeal along with you.
Tipper