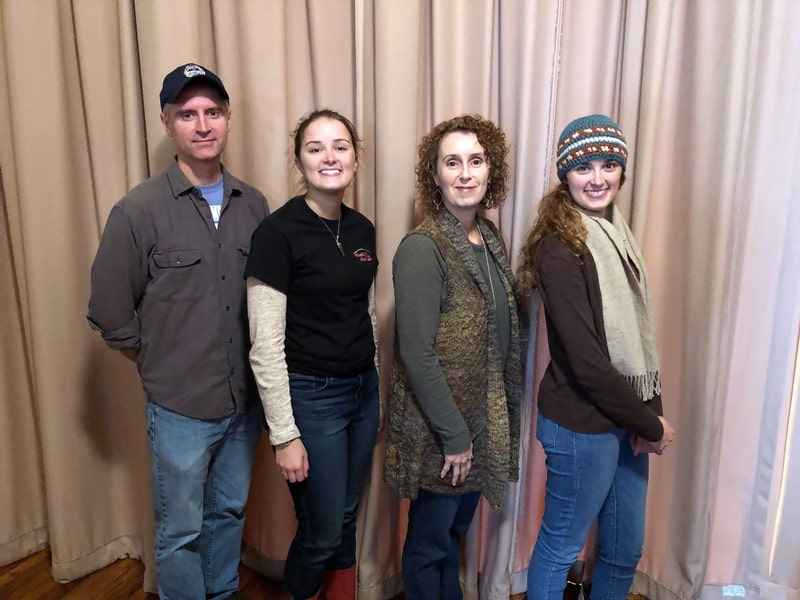 Paul and I have a lot of fun hanging around The Pressley Girls. Along with the good music there's always a lot of laughter.
The girls learned many of the old songs they perform riding in the backseat of my car for so many years.
The old gospel song, "Angels Rock Me to Sleep in the Cradle of Love" is one they learned from a cd I about wore plumb out.
The version of the song on the cd was by The Bluegrass Cardinals. The girls would sing along and try to do all the parts…including the bass.
According to Hymnary.org, Marion W. Easterling (1910-1989) wrote the song. Easterling was born in Birmingham Alabama. He frequented music schools and became a prolific songwriter.
Easterling became the youngest composer ever signed by the Stamps-Baxter Publishing Company in 1938. He was a well-known radio personality as well in those days and had a lengthy stint on WKLF's America's Favorites program.
Over the years, other notable performers have recorded the song including Bill Monroe, Johnnie & Jack, and Carl Story.
I hope you enjoyed the laughs and the music!
Tipper
Subscribe for FREE and get a daily dose of Appalachia in your inbox