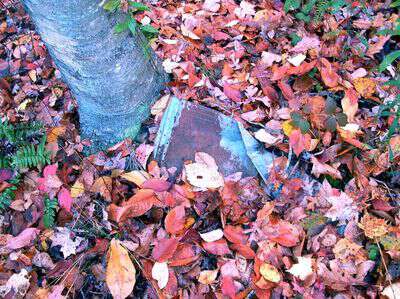 According to John Parris November is:
Valleys drifted with leaves, crisp and rattly in the wind. It's the hills from Watauga to Cherokee berry-bright and firelight-gay. It's the friendliness of wind-tossed smoke, stealing from hearth and chimney. It's the season turning from gold to gray.
I whole heartedly agree with Mr. Parris. Even if you're not tromping around the November woods, the leaves find their way into and onto your porches, sidewalks, and steps-so everyone can relate to the valley of drifted leaves crisp and rattly. If you're driving anywhere in western NC this time of the year-simply look out your car window to see those berry bright and firelight colors.
Tipper