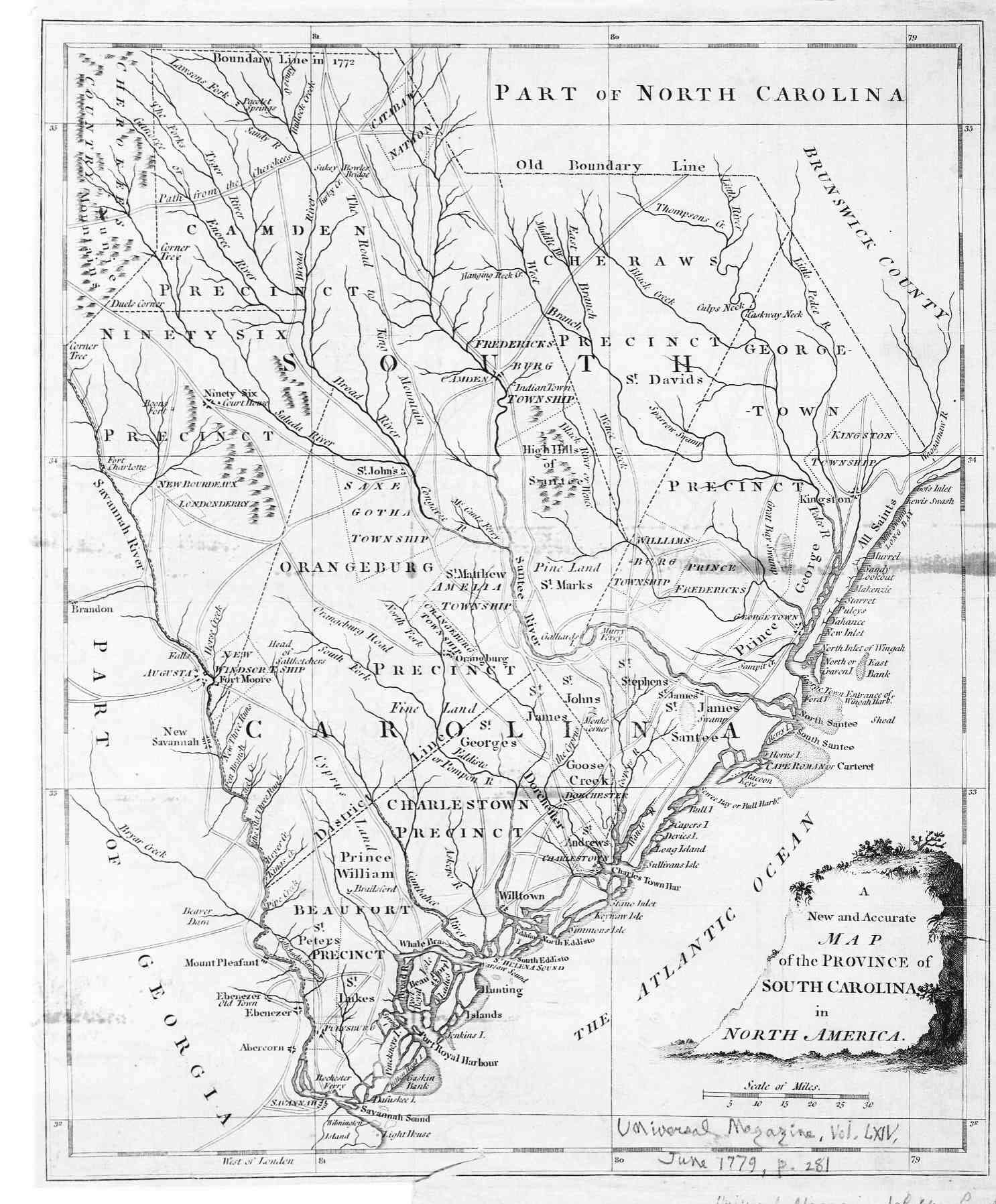 (Photo By Cato/Cater and related families of SC)
Revolutionary War Partiots Stephen Souther and William Souther written by Ethelene Dyer Jones
Two of the Revolutionary war patriots, Souther men whose lineage goes back to Henry and Julianne Souther of Culpepper County, Virginia were Stephen Souther (b. about 1742 – d. 1780) and William Souther (b. about 1732 – d. 1784).
Stephen was a son of Henry Souther (about 1712 – May, 1784) and Julianne (last name unknown – about 1715 to about 1783). William Souther was Stephen's uncle, brother to Stephen's father, Henry. Stephen and William were born in Virginia. The Choestoe, Georgia early settler, John Souther, was a grandson of Stephen Souther.
The five known children of Henry and Julianne Souther migrated from Virginia to Surrey County, North Carolina (from which Wilkes County was formed). So did William Souther, Stephen's uncle, and Henry's brother, who was only ten years older than Stephen. William's wife was Magdalena Vernon whom he married in 1755.
We will examine, first, our ancestor, Stephen Souther, son of Henry, and trace what we know of the story of his service to his country. It is unrecorded (yet) in annals of patriot history, mainly because he may have died before his volunteer service was recorded.
A story well-founded in Souther family history and recorded by family historian Watson Benjamin Dyer states that Stephen Souther (1742-1782) married Mary Bussey (1745-1790) before they left Culpepper County, Virginia to move to Surrey (later Wilkes) County, NC in 1778. At the time, much unrest brewed as Tories (those loyal to the British crown) attacked settlers in the remote mountain areas, led in North Carolina by the British Captain Ferguson who promoted Tory loyalties and attacks.
Stephen Souther signed on with the militia led by Benjamin Stephens. The story of Stephen's military service, passed down in family accounts from then until the present, is that Stephen Souther, suffering from severe nosebleed, for he was afflicted with the disease of hemophilia, died in 1780. It is not known definitely whether his death occurred at the Battle of King's Mountain where he may have suffered a wound and the bleeding could not be stopped, or whether he died somewhere enroute to the battle.
His widow, Mary Bussey Souther, was granted 200 acres of land on Hunting Creek in Wilkes County on October 23, 1782 in appreciation of Stephen's service to his country. Already, prior to his death, Stephen had received a land grant on February 5, 1780.
Stephen and Mary Bussey had seven known children: Elizabeth, Jesse, Michael, Joshua, Joel, Sarah and Frank. The second-born, Jesse Souther (about 1775-1858) who married Joan Combs, was the father of John Souther, one of the first Souther settlers of our line in the Choestoe District of Union County. John's brothers, Jesse and Joseph, and his sister, Kizziah Souther Humphries, also settled in Choestoe. For most of us in the Souther kinship line, our link is back to Stephen, whose Revolutionary Service is not yet proven through records.
Even though we have not found an official documentation of Stephen's patriotic service, we, his descendants, hold confidently to the belief that he lost his life at King's Mountain where the British leader Patrick Ferguson and his army were defeated by hill country militia in 1780. Stephen's widow, Mary Bussey Souther, did not apply for a widow's pension from which records most of the accounts of patriotic service are secured. Instead, she accepted the land grant as recompense in recognition of her husband's service.
Documentation for the service of William Souther (1732-1794), Stephen's uncle, is clear, found in his application for a pension made September 14, 1833. His pension was approved and payment made retroactive to March 4, 1831. He was granted $27.00 per year.
In his application for pension, William Souther (#S-7575) stated he volunteered for the militia in Surrey County, NC under Captain William Merritt. In his first three months tour, he was at Salisbury under General Rutherford, at Rutgers Mill near Camden, SC, and with General Compton at the rout of British soldiers, Tories and Indians at the Catawba River. Then, joining General Gates, they were defeated at the Battle of Camden in August, 1780, and he returned home.
William Souther's next term of service was by draft in Surrey County. He was at Richmond, NC under Captain Arthur Scott, at Haw River, where he became sick and was discharged to go home to recover. His next draft was under Captain David Humphries at Old Richmond in Surrey County. The unit went to Guilford Court House in March, 1781, and won a decisive victory against the British. He joined with Colonel James Martin's forces and went to Wilmington, NC in late 1781. There the militia was ordered to line up for a proclamation. William Souther and his fellow soldiers, in formation, heard the grand news that General Cornwallis had surrendered at Yorktown in Virginia and that General Washington's army was victorious. The date of battle victory was October 17, 1781. The British officially surrendered two days later on October 19, 1781.
As regards Stephen Souther who died during the Revolution from excessive bleeding, we will still keep searching for his official documentation of service. As to William, whose service is documented,he is a 5th great uncle in our Souther line. These brave ancestors gave time, energy, courage and loyalty to winning America's freedom.
[Information on William Souther from his pension application; information on both William and Stephen from Souther Family History by Watson B. Dyer, 1988. Information compiled and sketch written by Ethelene Dyer Jones, Historian, Dyer-Souther Heritage Association.]
—————————————————
Ethelene's research on Stephen and William Souther gives insight into what it must have been like during the difficult birth of America. As Captain Ferguson, and others like him, encouraged attacks on those who weren't loyal to the King-it surely caused people to look twice at their neighbors and wonder exactly which side they were on.
Tipper