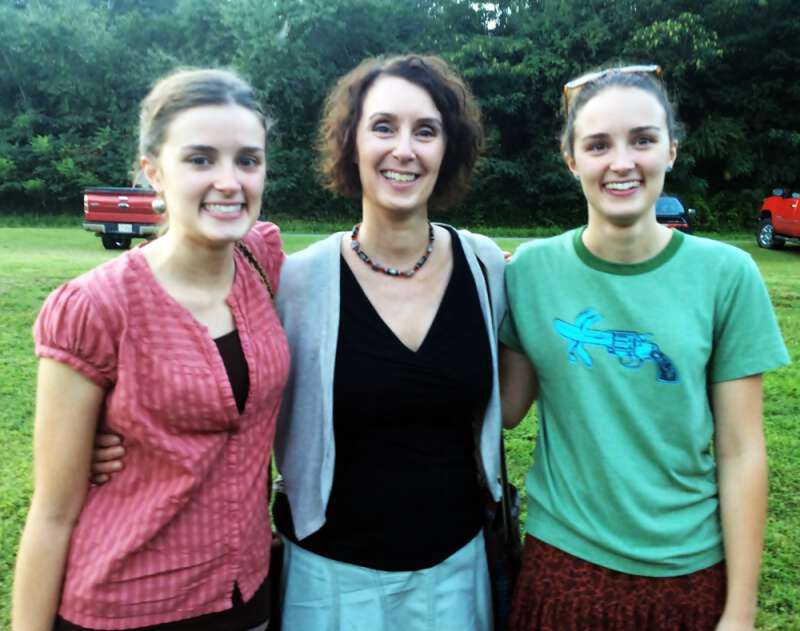 Chatter, Tipper, and Chitter 
Over the years I've learned to be wary when one of the girls run up to me holding out her hand telling me to look and see what she found. One time it was a handful of hairless baby mice another it was the entrails of a recently butchered deer.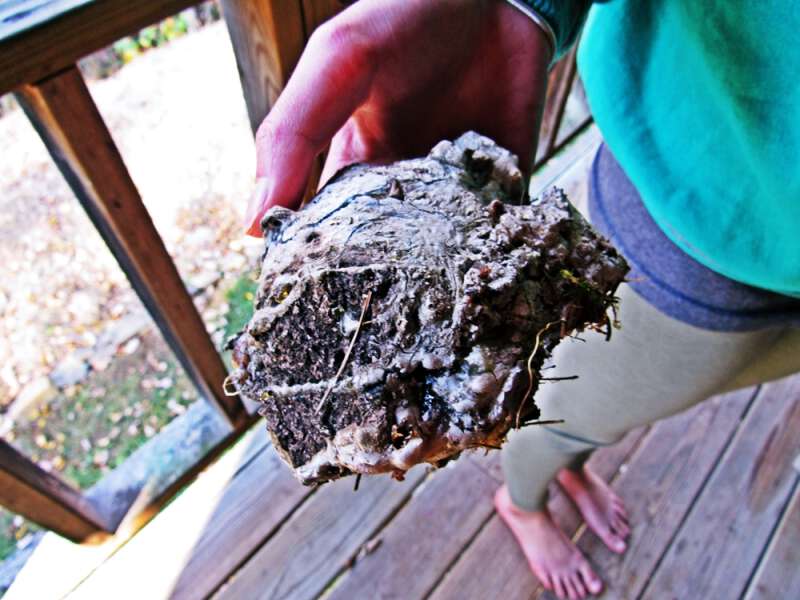 So a few weeks ago when Chitter held out her hand and said "You'll never believe what I found-here touch it." I said "Gross get that away from me…well what is it?" Chitter said "Good grief it's only pine rosin. I've just never seen a glob this big before have you?"
After I realized the glob wasn't alive nor an animal by-product I took the pine rosin and inhaled deeply. I was immediately taken back to the two towering pine trees that stood above Granny and Pap's house when I was little girl. Their soft shady needled padded roots were my favorite place to play.
I never managed to come away from my play house under the pines without at least one sticky place on my clothes or fingers from the pine rosin that dripped down the massive trunks.
Pap told me folks used to chew pine rosin in place of chewing gum. I said "Was it good?" He said "Well it was good only if you didn't have anything else, but no I wouldn't ever turn down a piece of juicy fruit in favor of it."
Appalachian writer John Parris wrote a piece about his Grandfather chewing pine rosin-here's a quote from it.
"The Old Man paused. A smile played about the corners of his mouth. There was a twinkle in his eyes. The kind of a twinkle that belongs to a little boy, but rare in the eyes of a 98-year-old.

"Law me, what I wouldn't give to go gummin' and get a wad of pine chewin' gum," he said. "Best tastin' stuff in the world. But I don't reckeon I could do much good at chewin' resin gum with store-bought teeth. They wasn't made for it. And pine resin gum is might tough.

But when I was a boy, I chewed a lot. That I did. Most everybody chewed gum then. Same as they do now. Only it wasn't like the chewin' gum you buy. The kind we had was better than any storebought chewin' gum that was ever manufactured.

"Oh, the times we boys had goin' gummin'. It were a frolic. That it was. A springtime frolic. Spring was the only time you could go gummin'."
A lot of prepper and foraging type websites list additional uses for pine rosin. I've never chewed it or used it for anything else, but I can sure see how it might make a dandy glue!
I asked Chitter what she was going to do with her pine rosin she said she wasn't quite sure but she'd think of something.
Tipper
*Source: My Mountains My People by John Parris.