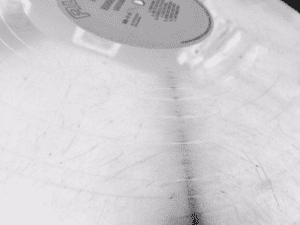 Did you ever hear the old wives tale about how you could play certain records backwards and hear Satan? When I was young I heard the tale, but my friends and I couldn't ever figure out how to actually play a record backwards. But trying to figure out how to play one backwards and scaring ourselves with the thought of what we would hear if we did was a popular thing to do at slumber parties. Turns out lots of people want to know if you can hear Satan and they know how to play records backwards.
Research has shown most words that are discernible are purely accidental in nature and truthfully it was a real stretch to say the words were discernible in most cases.
But there have been a few artists who purposely inserted phrases that can only be heard if the record (or the digital sound today) is played backwards a process called backmasking.
The Beatles were among the first to try out the technique. During the 80s backmasking was at the forefront of the national conversation with parents and other groups accusing rockers of sending subliminal message out in their songs. Weird Al Yankovich thought the whole thing was so silly that he added a funny quip that could only be heard if the song was played backwards to one of his songs that said "Wow you must have a whole lot of free time on your hands." Prince used backmasking to insert messages in some of his songs one being something about the Lord coming soon.
There are some creepy instances of backmasking too whether the occurrences were accidental or purposeful is up for debate. Go here for the Top 10 Famous Cases of Backmasking.
Tipper