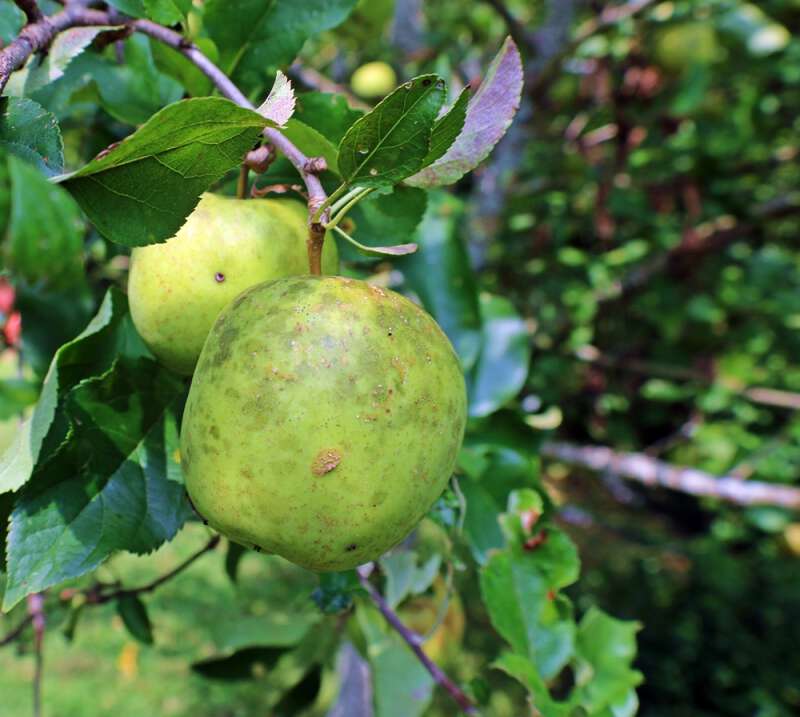 This is the season for apples in Appalachia. I've made applesauce, apple jelly, and apple preserves. Most years I dry at least a few apples, but the pesky squirrels didn't leave me enough to dry this year.
Although I use my handy dandy dehydrator to dry my apples, I've always been interested in learning more about the way folks in Appalachia bleached (dried) apples by using a sulfur smoking method.
I once read a wonderful clear account of the tradition from John Parris's These Storied Mountains. The ladies he interviewed for the short piece lived in the Bethel area of Haywood County NC.
On the day he visited, they were having an apple-paring bee. In other words several women had gathered together to enjoy the fellowship of one another as they worked on preserving apples for the coming winter months.
Basically the bleaching or drying technique was:
Apples were peeled, quartered, sliced and then placed into a basket
While the apples were being prepared, 2 ax heads were heating inside the wood stove
A metal pan was placed in the bottom of a wooden barrel that was sitting outside
Once the basket was filled, one of the red hot ax heads was placed in the bottom of the barrel in the metal pan
One teaspoon of sulfur was poured onto the hot ax
A stick ran through the basket handle and then the basket was hung down inside of the barrel
Lastly the barrel was covered with a thick piece of cloth.
After about 30 or 40 minutes the apples were considered bleached or dried.
As the apples finished they placed them inside a crock and covered it with cheesecloth. The ladies continued to dry apples and add them to the crock until it was filled. When the crock was completely filled, it was stored in a cool dry place until the apples were needed.
A few statements made by the ladies:
"First off, I want to tell you there is nothing better than bleached apples except ripe apples right off the tree. You can't tell the difference nine months later."
"I have bleached apples right up into May every year, and they're just as fresh and crisp and juicy as when I peeled and quartered them."
"We dried apples too back then. But when I found out about using sulfur I never dried any more. Bleaching them with sulfur is easier and better."
When I first read the apple bleaching piece from the book I thought "Well that's nice, but we've come a long way since then and I'm sure sulfur is poison and it's a wonder those folks lived so long (one lady was in her 90s)."
Soon after I dismissed the idea of using sulfur I read about the health benefits of sulfur being added to dog food. That prompted me to do some Googling around. I quickly discovered sulfur is still used in preserving/drying/bleaching fruit…only today its large companies that are using sulfur not the average home preserver.
Even though the use of sulfur in the dried food industry is FDA approved, there are folks who think it's dangerous and should be avoided.  And there are companies who dry fruit without using sulfur.
I know there are still folks out there who use sulfur to dry their apples each fall. Someday I hope to witness the technique for myself, until then I guess I'll have to be satisfied with the account of Mr. Parris.
Tipper