Today's post was written by Paul.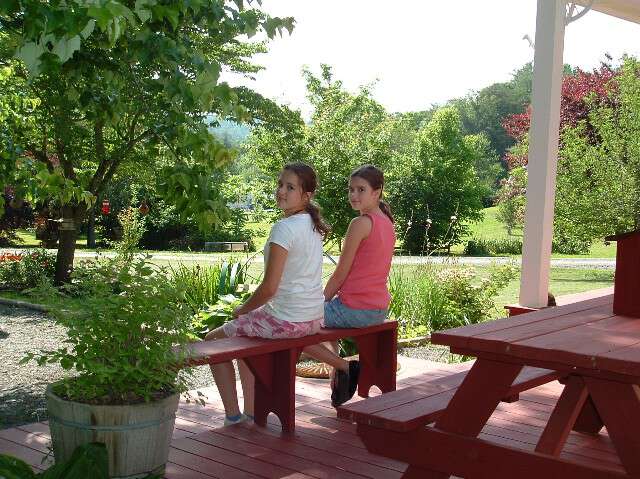 Chatter and Chitter about the same time the video was filmed
How old is the video I'm sharing today?
It's so old that it's the first known time that the Pressley Girls sang harmony with each other, rather than a double lead.
It's so old that Chitter's instrument of choice was piano.
It's so old that Chatter had yet to pick up the guitar and was playing fiddle (now played by Chitter).
Not that long ago to me, but a long time ago to them. Pap was proud to see them progress in their music every step of the way, and of course, so were their mom and dad.
I think this is a pretty good little video, even though Chitter hid behind her hair in the first song, like a typical teen might do. I kind of miss her piano playing (she hasn't played it in years). It always reminded me somehow of an old west style, like something that would be playing in an old saloon just before a poker game lead to a quick draw challenge! 🙂
In the coming weeks, I hope to share a video that was filmed just after this one. In it, Chatter plays guitar with me and Pap for the very first time.
They learned the first song from… You guessed it, the Andy Griffith Show (when the Dillards performed it as the Darlings). I believe the second song might be a Tommy Jarrell tune, or it may go back even father. I think they probably learned it at the Folk School.
Thanks for watching!
Paul
Blind Pig & The Acorn Music