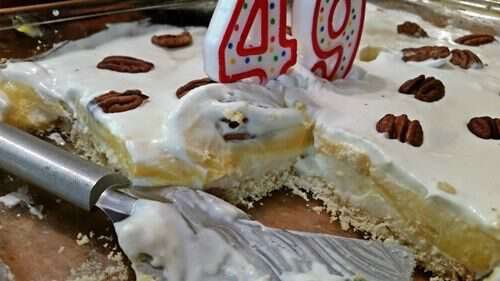 Granny is famous for her Holy Smoke Cake…well at least in our family she is. Granny's been making the cake for as long as I can remember. Everyone is just crazy over it except me. It's tasty, for sure, it's just that I'd rather have one of the other desserts that Granny's known for.
The Deer Hunter thinks I'm crazy for not being over the moon about Holy Smoke Cake because he is. Lucky for him Granny sometimes makes him one for his birthday. As you can see from the photo she did just that this year.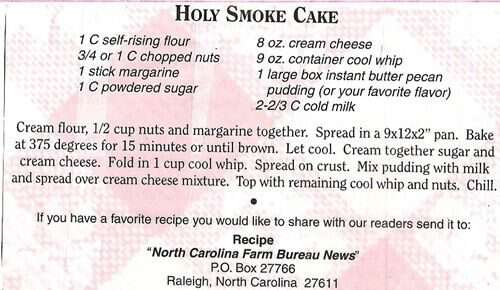 Here's the recipe Granny uses. She found it in the back of a North Carolina Farm Bureau Magazine.
Tipper
Subscribe for FREE and get a daily dose of Appalachia in your inbox