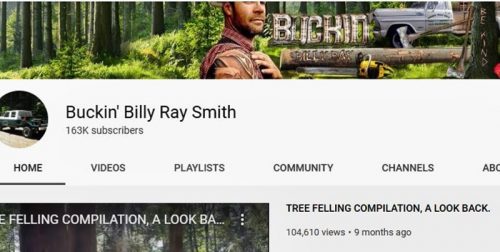 1. Since we got rid of satellite tv last summer we've watched a whole lot of stuff on Youtube. You can find folks making videos about pretty much anything you can think of. We especially enjoy Buckin Billy Ray Smith who is a logger in British Columbia. He can split wood like nobody you ever saw and spreads a message of kindness. The girls love watching Exploring Abandoned Mines. Shamans Forge Woodscraft is also an interesting channel. David Canterbury is one of The Deer Hunter's favorites.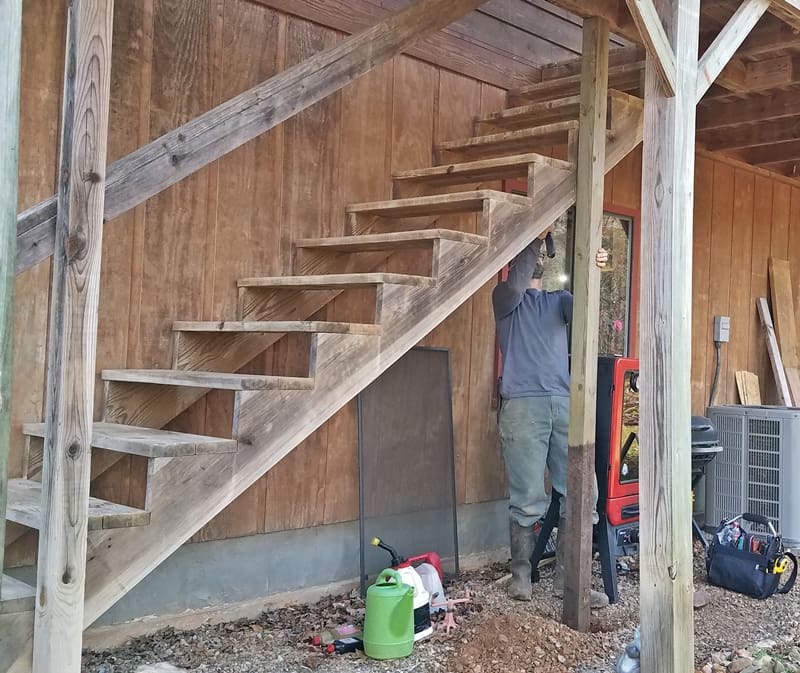 2. We finally got around to taking down the post with the satellite dish attached to it a few weeks back. Once the dish was removed The Deer Hunter said "Now I can put this post back where it goes." I said "What do you mean put it back, where did it come from?" The day the man installed the satellite several years back he forgot to bring anything to put it on. How crazy is that! The Deer Hunter removed a post that was attached to our porch steps for him to use. I said "I can't believe I never noticed the post was gone." He had a big smile on his face. I said "So that's funny uh?" He said "No I was just thinking this is Pap's post he's the one who put it up when we built the steps and now I'm putting it back."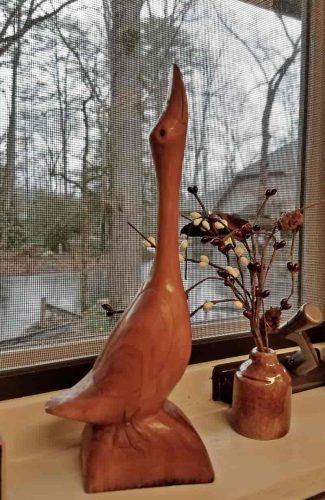 3. Chitter is obsessed with the famed Brasstown Carvers from John C. Campbell Folk School. She's managed to acquire a collection of old pieces from scouring thrift stores, antique shops, and online sellers. Chitter claims she gets an itchy feeling and knows where to look for the pieces. Just a week or so before the COVID-19 mess blew up she found three geese carved by one of the Halls in a thrift shop in Hiwassee, GA for $2.00. She said "As soon as I went in the door I knew carvings were nigh." Sounds completely crazy doesn't it? But I've seen her itchy feeling be right too many times to doubt her and I have a goose in my window at work to remind me she's always right.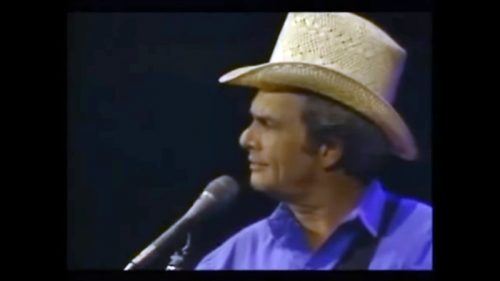 4. When The Deer Hunter and I were courting Merle Haggard was our background music. He recently yelled at me to come in the living room and showed me a classic Merle video of "When Times Were Good and You Were Mine."Go here to see the video.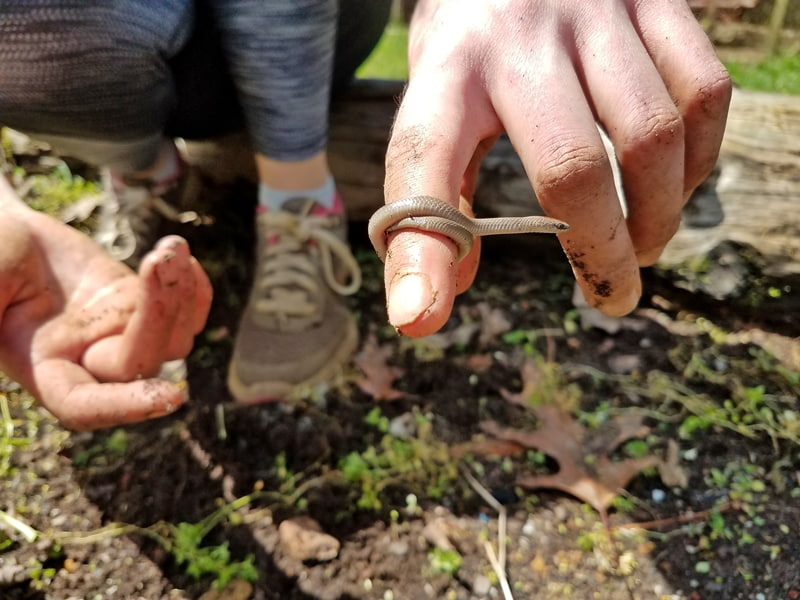 5. The girls are great helpers when it comes to working in the garden…that is if you can keep them from playing with the creepy crawlies.
Tipper
Subscribe for FREE and get a daily dose of Appalachia in your inbox