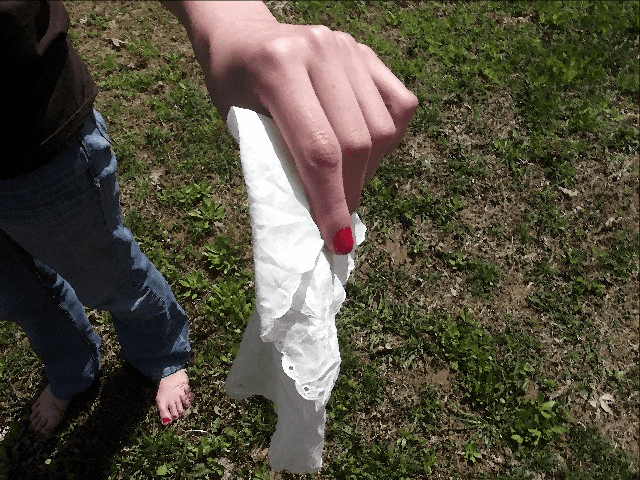 Drop the Handkerchief is a game I remember playing in the gym of the old Martins Creek School. The game is very similar to Tap Hand or Duck Duck Goose.
Everyone stands or sits in a large circle. One person is picked to be 'it' and given a handkerchief. The it person walks around the outside of the circle and picks someone to drop the handkerchief behind. The people in the circle are told not to turn around to see who's going to get picked-but of course the people on the sides can see whats happening on the other side-and their faces always alert you when the handkerchief has been dropped.
Once the handkerchief is dropped, the it person takes off running with the handkerchief person running in hot pursuit-both people try to get back to the empty spot in the circle before the other does. The game continues as such-with the person left out of the circle becoming the handkerchief dropper.
————
Not many people carry around a handkerchief these days-of course the game could be played with something else just as well.
In today's 'green' world it looks like handkerchiefs would make a comeback-who knows maybe they are. I know at least one gentleman-one of Pap's best friends who still uses a handkerchief. There are probably other friends of Pap's who still use them-but I only know the one gentleman I'm thinking of does for sure. Pap sometimes carries one and sometimes doesn't.
While googling around about handkerchiefs I discovered a few interesting tidbits:
The Art of Manliness: this site tells all the reasons men should get back into the habit of carrying a handkerchief.
Etsy: you can find a gazillion vintage handkerchiefs.
Did you ever play Drop the Handkerchief? Do you carry a handkerchief on a regular basis or know someone who does?
Tipper