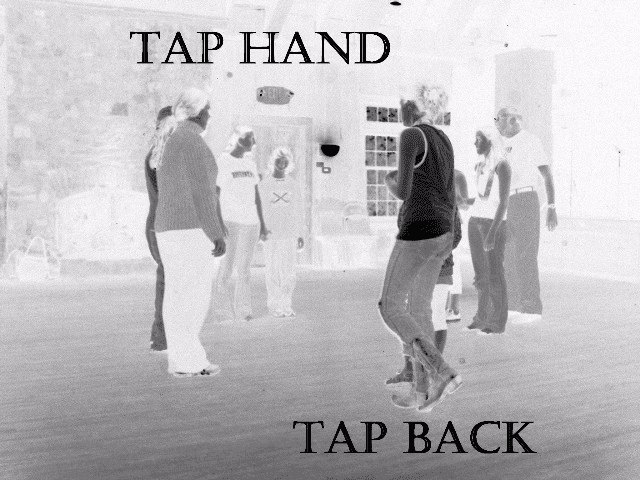 Tap back or tap hand is a game which is described in both the Foxfire 6 book as well as the Frank C. Brown Collection of NC Folklore. It's very similar, or actually the same thing as, the game which is often played in lower grades of elementary school called duck duck goose.
Any number of people can play the game. The more the merrier. Everyone joins hands in a large circle. One person is chosen to be 'it'-they walk around the outside of the circle until they tap someone on the back/hand/head. Then the it person runs quickly around the circle. The person who is tapped runs after them. Whoever wins the race back to the spot the person left gets to be part of the circle leaving the loser to be the tapper.
One variation of the game described in the Foxfire 6 book, says if the one tapped beats the person who was 'it' back to their spot in the circle the tapper has to go into the center of the circle which was sometimes called the soup pot. Once in the soup pot you can only get out if the person who is 'it' decides to reach in and tap you.
Tipper
*Source Foxfire 6