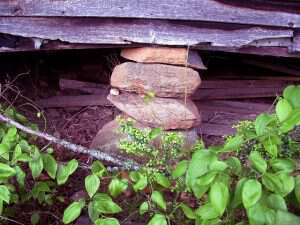 Do you believe I would like to crawl under there? I really really would-but I didn't. Who knows what treasures lie buried under all the years of leaves and other things. Of course there may be a few other things buried under there too-like spiders and a snake or two.
Would you do it for me?
Tipper
Appalachia Through My Eyes – A series of photographs from my life in Southern Appalachia.