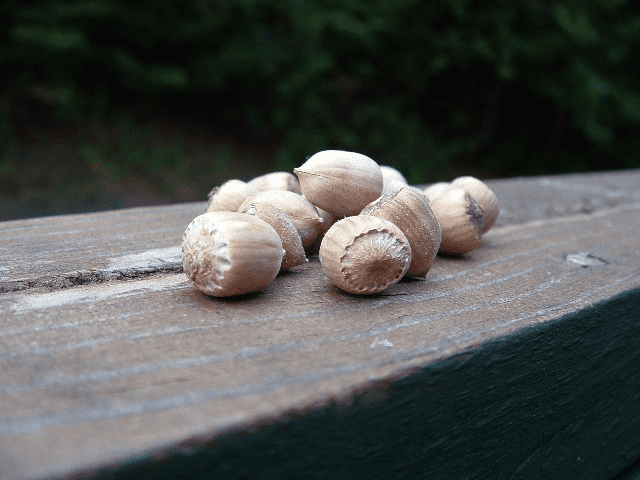 The photo I showed you yesterday-was of a Corylus Cornuta-better known as a wild hazelnut. The plant is more of a shrub than a tree growing 5 to 10 feet tall. It can be found throughout North America and is prolific around my mountain holler.
A month or so ago Granny told me she'd been gathering hazelnuts from the backyard. Pap said she was getting them way to early-but Granny insisted she was going to get them before the ground squirrels found them.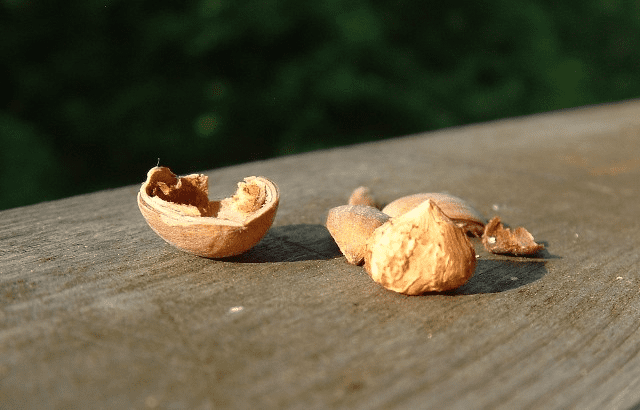 The nut grows in the funny looking pod I showed you yesterday-the plant is actually called the Beaked Hazelnut. Once the outer green fuzzy hull dries out the little brown nut falls to the ground.
Very few people take time to fool with the small nut today, but Pap said it was common for folks to gather hazelnuts when he was a boy. Some other things he told me about them:
kids often made a snack of them when they were playing or walking somewhere
Pap's grandmother and mother would send him to gather hazelnuts
it seemed like the fuzzy green outer shell had more fuzz on it back then-Pap's hands would be full of fuzz after a day of picking hazelnuts
hazelnuts make Pap think of Christmas-because children usually got 4 or 5 hazelnuts in their Christmas stocking
after picking the nuts folks would put them in a bread pan in a warm oven to help dry them out good before storing
if they shelled the nut out-they made sure to put it in something with a tight lid cause bugs liked hazelnuts too
the shrubs seemed to grow best along old road beds and clearings
many people simply called them haznuts
When I took the photo of the outer green hull I showed you yesterday-I thought now I'm not going to do like Granny I'm going to wait till the hull dries out before I pick any of the hazelnuts growing in my backyard.
Well Granny was right. I went back a few days later to check-and couldn't find one hazelnut-all I found was the dirty dishes (nut shells) left by my little ground squirrel friends.
Tipper