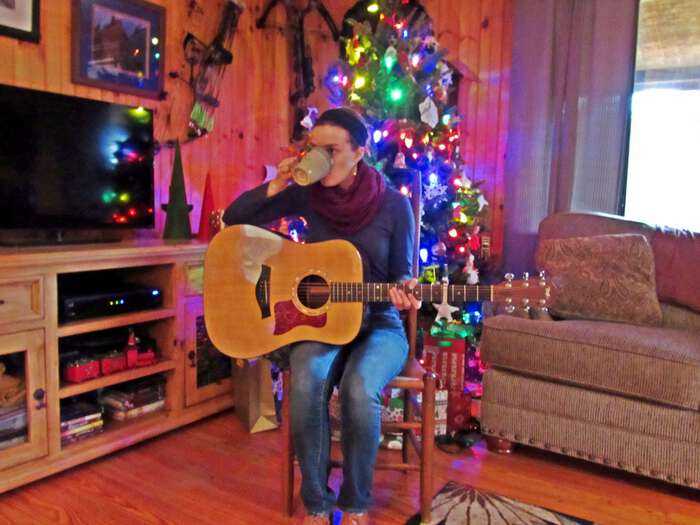 Since I shared a video of Paul and Chitter in last week's Pickin' and Grinnin' in the Kitchen Spot, I thought I'd share one with Paul and Chatter today.
Paul helped Chatter learn and record The Civil Wars song Twenty Years for Pap's special Christmas DVD. Chatter was fighting a cold the day they filmed it. My camera caught her sipping her hot tea to try to loosen up her voice before Paul arrived.
The song is one that makes you think and wonder about the back story. It was written by Joy Williams who was half of The Civil Wars before they moved on to other things. Paul said he heard her say she wrote the song about a secret in her family.
Twenty Years written by Joy Williams
There's a note underneath your front door
That I wrote twenty years ago
Yellow paper and a faded picture
And a secret in an envelope
There's no reason, no excuses
There's no secondhand alibi
Just some black ink on some blue lines
And a shadow you won't recognize
In the meantime I'll be waiting
For twenty years, for twenty more
I'll be praying for redemption
And your note underneath my door
And your note underneath my door
I think it sounds great even if Chatter did need hot tea to get through it! Hope you enjoyed it too.
Tipper