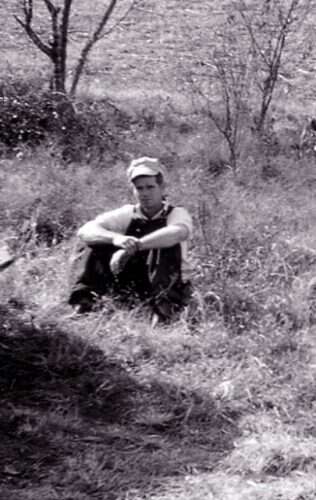 A few weeks ago at our weekly pickin' & grinnin' session, I told Pap and Paul I needed a song about making do. I described what we'd been talking about here on the Blind Pig-from the pinto beans to Granny's oven potato chips. It only took Paul a minute to come up with a song-Poor Man.
Frank Proffitt who is most famous for penning Tom Dooley, also wrote Poor Man. Paul reminded me of a video we watched one time. According to the video, Proffitt was inspired to write the song due to some bitter times he endured. Hard to remember the exact time frame, but I believe it was in the 1930s-tough times for most folks-especially if you were a farmer in NC. According to the video there had been a prolonged drought. Folks had cajoled and begged their cabbage, corn, and taters through the dry growing season-praying all the while for rain. As the crops neared harvest, along came a great big flood and washed everything away.
My favorite line of the song is in the last verse "you know that I love you ever which way around"-he's telling his baby it'll all be alright-thats the make do part to me. Give it a listen and see what you think.
Hope you enjoyed the song. Ever have luck like that? Playing the old song reminded me of a story about Pap's father, my Papaw Wade. That's him at the beginning of the post-I'll tell you about it in a few days.
Tipper