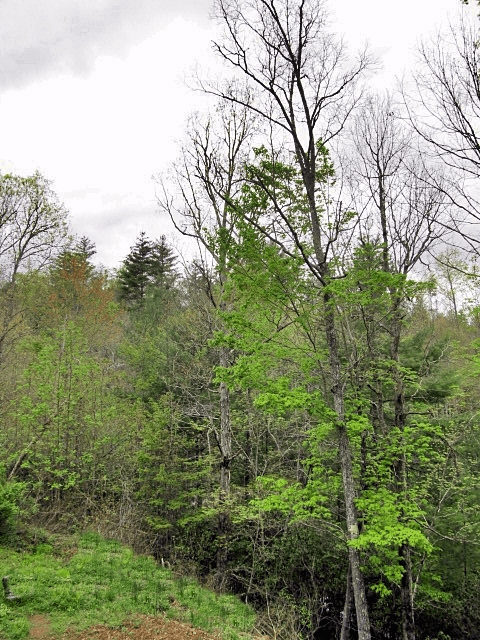 A few months ago I received the following email:
Dear Ms. Pressley –
I have enjoyed browsing your blog because language means so much and because, sadly, our many variations of language are becoming overly homogenized.
My family has deep roots in Southern Appalachia. We trace to the North Carolina coast in the late 1600s and were in the hills by the 1700s. So, even though I live in Wyoming, now, I come by it naturally.
I would like to ask you about the word "greenup". Yes, I am aware that there is the town in Kentucky. And I am also aware that it is a surname. But I know the expression as a season – when the grass begins to green – not spring, yet – but soon coming.
Are you familiar with this term? Is it an old English or Scots usage? I am curious because I used it with some young people and then discovered that there is practically nothing online.
Thanks, again, for your wonderful blog.
John Egan
Buffalo, WY
————————-
I have heard the phrase green up used to describe the greening of spring my whole life. The Dictionary of Smoky Mountain English has this entry for green up:
green up, green-up time noun Springtime.
1976 Dwyer Southern Sayin's 23 = springtime. "It's comin' green up." 1991 Haynes Haywood Home 56 Springtime, just at green-up time, was the time for making popguns and willow whistles….It's the time when buds come on the willows and elders along the branches and creeks and their bark gets loose.
————————-
Every Spring I wish that I could put my finger on the exact moment green up magically occurs. I know it's not an instantaneous thing, instead it happens in small increments until finally it arrives.
Green up happened last week in Brasstown. It took place sometime while I slept on Monday night. As I drove to work on Tuesday morning I was almost blinded by the green glory of Spring.
Tipper