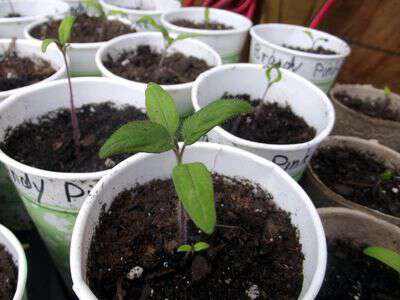 Our warmer than usual weather has my Spring garden thriving. With Miss Cindy's help I got all my tomato seedlings transplanted into larger containers-and now they're growing like crazy.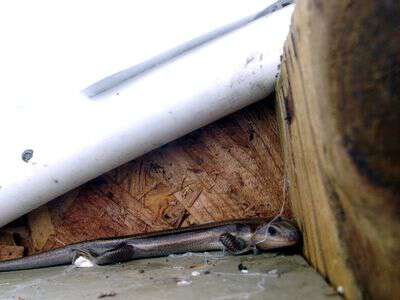 I'm so glad I listened to The Deer Hunter last Spring-having my very own greenhouse to start my seedlings in has been truly wonderful. The greenhouse is so homey-I find myself wanting to sneak out there and use it as a hideout. As you can see from the photo I'm not the only one who likes the green house-meet Bob the lizard.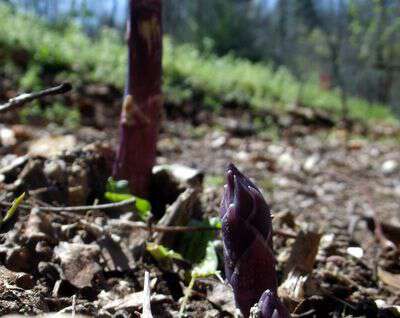 My asparagus is up-and if I'd quit eating a piece every time I walk to the greenhouse I might have enough for a meal.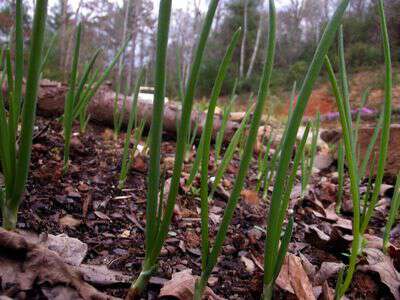 Green onions are up and reaching for the sky.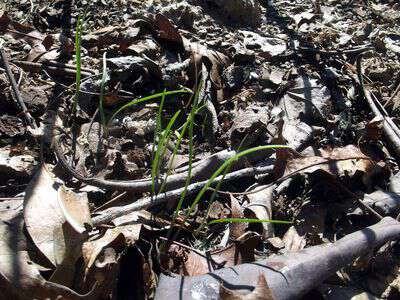 I believe these fragile shoots are Salsify-I'm not sure because I've never grown the plant before-but that's where I planted the seeds I got from Sow True Seed-who's sponsoring my garden this year. Salsify is also called oyster plant. I can't wait to see if it actually tastes like oysters-but it may be next year before I get to harvest any of the roots to see.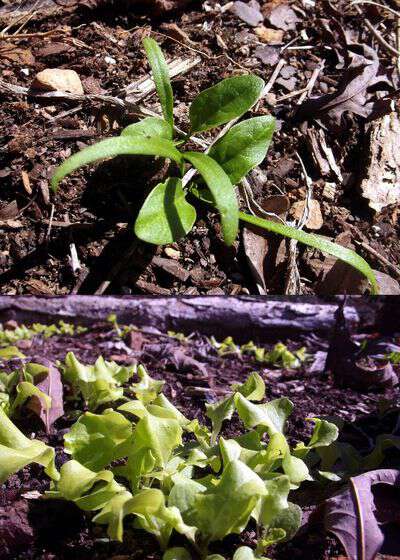 Spinach and leaf lettuce are coming right along. I'm especially excited to see my spinach bed growing so well because last year neither my spring nor fall planting of spinach produced much.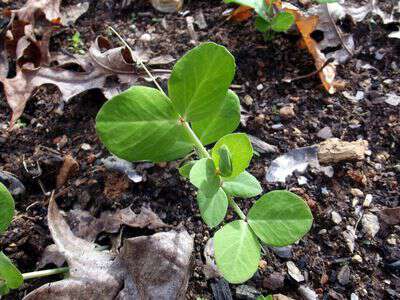 The sugar snap peas seem to grow by leaps and bounds every night. I'm trying out Sow True Seeds Dwarf Grey Sugar Snap Pea for the first time this year. I love sugar snap peas but having to string something for them to grow on is always a pain-but this is a bush variety-so The Deer Hunter gets off easy on this one.
Even though all the plants above are ahead of their usual growing schedule-I'm not worried about them. If old man winter decides to throw one more heavy frost at us-all the outside plants above can stand it-and the tomatoes will still be safe away from him in the greenhouse.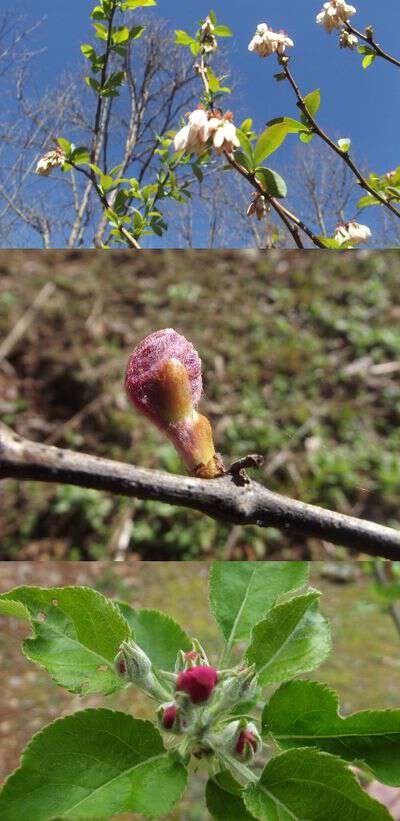 But I am worried about the 3 plants above-its way too early for them to be this far along in their growing cycle-I'm just keeping my fingers crossed Old Man Winter has vacated the premises till sometime next fall.
How does your garden grow?
Tipper