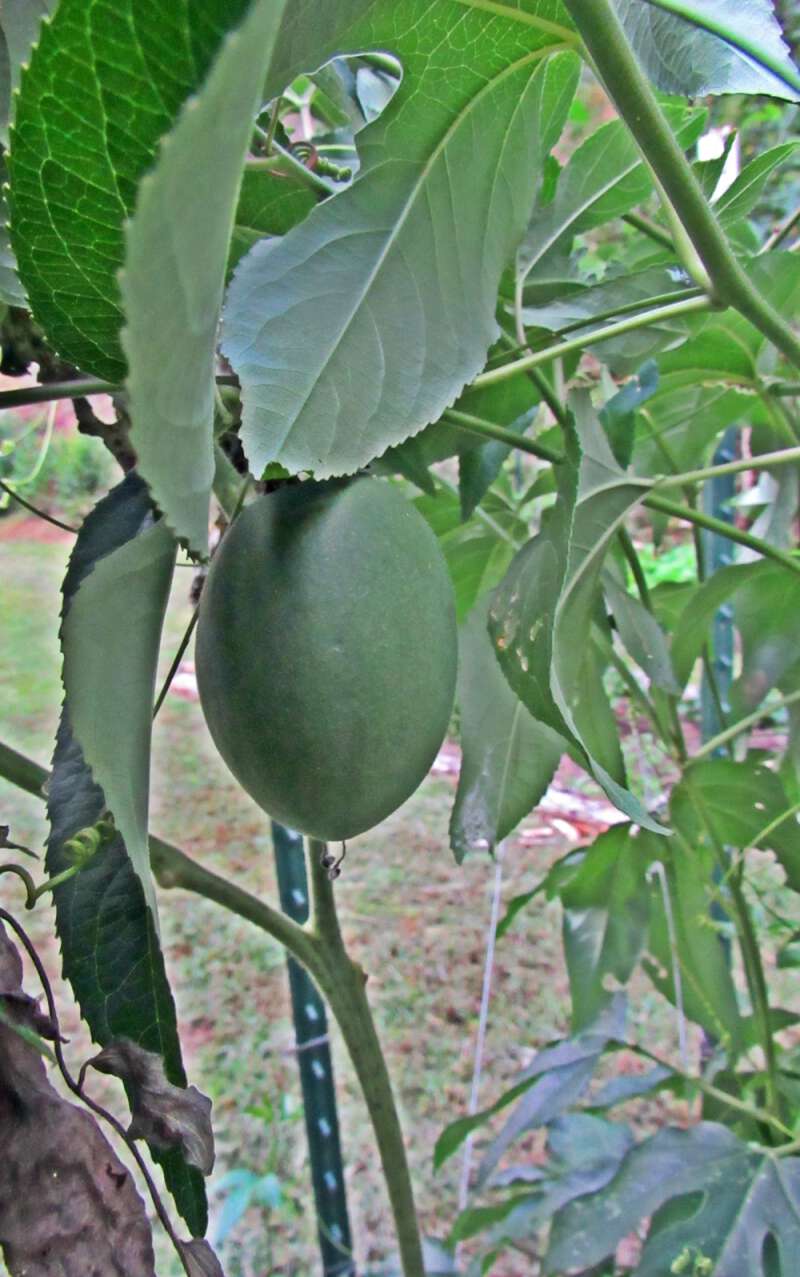 Wild apricot noun A tall vine (Passiflora incarnata) having large, flesh-colored flowers and smooth, yellow fruit. Same as maypop, passion flower. [1913 Morely Carolina Mts 68 In some parts of the mountains the people call the maypops "apricots" and eat them, though they belong principally to the age of childhood.] 1937  Thornborough Great Smoky Mts 22-23 The strange, symbolic purple passion flower, the former state flower of Tennessee grows in profusion and its fruit is prized by the mountain children who call it wild apricot. 1970 Campbell et al. Smoky Mt Wildflowers 66 Also known as wild apricot and maypop, [the passion flower] is a vine up to ten feet in length. [1971 Krochmal et al. Medicinal Plants Appal This plant…has been used to reduce blood pressure and to increase the rate of respiration.] 1982 Stupka Wildflowers 69 The fruit is a many-seeded berry the shape of a lemon. When ripe it is yellow and edible. The fruit accounts for the alternate names "wild apricot" and "maypop." 1996 Montgomery Coll. = passion flower, the fruit of which was sometimes made into preserves (Cardwell).
~Dictionary of Smoky Mountain English
——————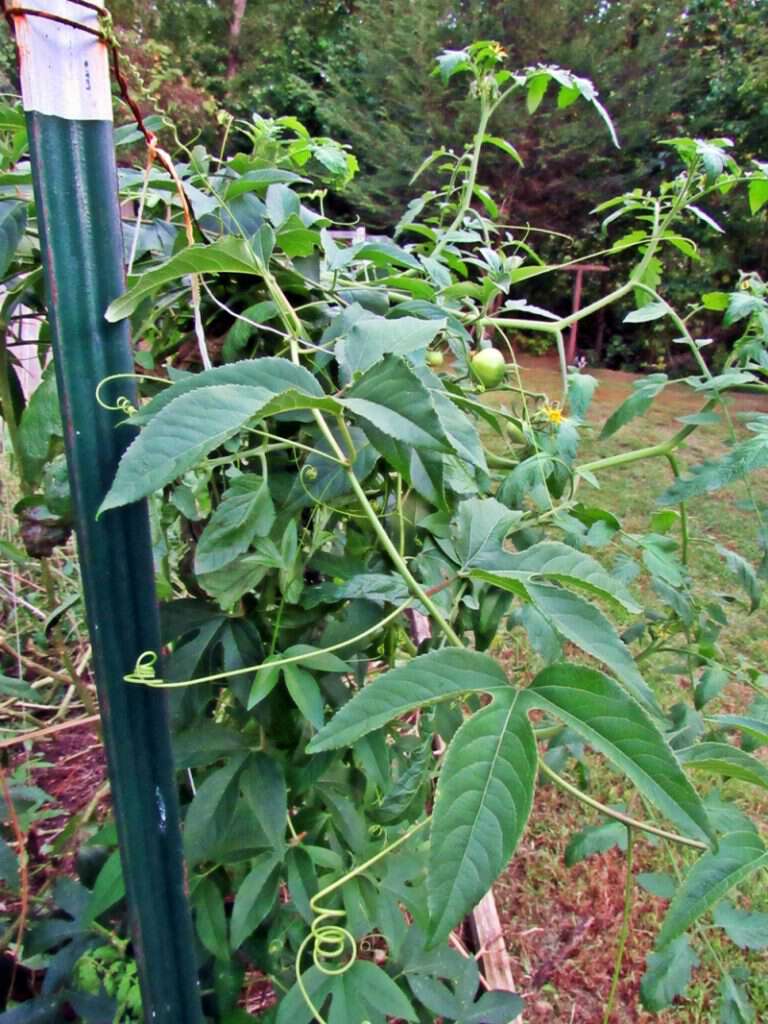 At the end of last summer Chitter had me searching through tall weeds around the edges of Pap's big garden for wild apricots. We never found one even though they've grown there in years past. She did finally find some over the mountain in Pine Log while visiting friends. She saved her some seeds and planted a few of them in the end of one of our tomato beds. As you can see from the photos the girl raised herself some dandy wild apricots.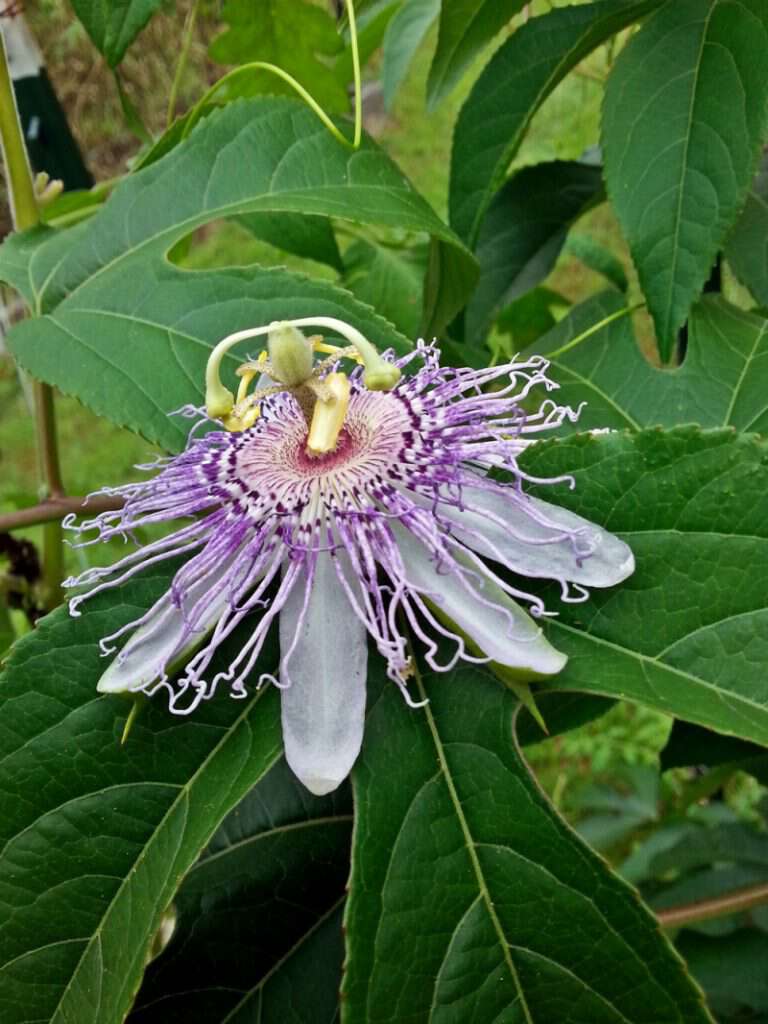 The fruit looks like more of an egg shape to me than the lemon shape mentioned in the definition. Wild Apricots are edible, but there really isn't much to eat. They sort of remind me of pomegranates-you know how you basically have to suck the good stuff off the seeds.
Pap taught me to call the fruit wild apricots and he had fond memories of eating them as a boy out playing in the fields and woods. If you stomp one with your foot, clap it in your hands, or throw it hard enough at something, the fruit will make a pop sound. I guess that is where the maypop name comes from.
Tipper