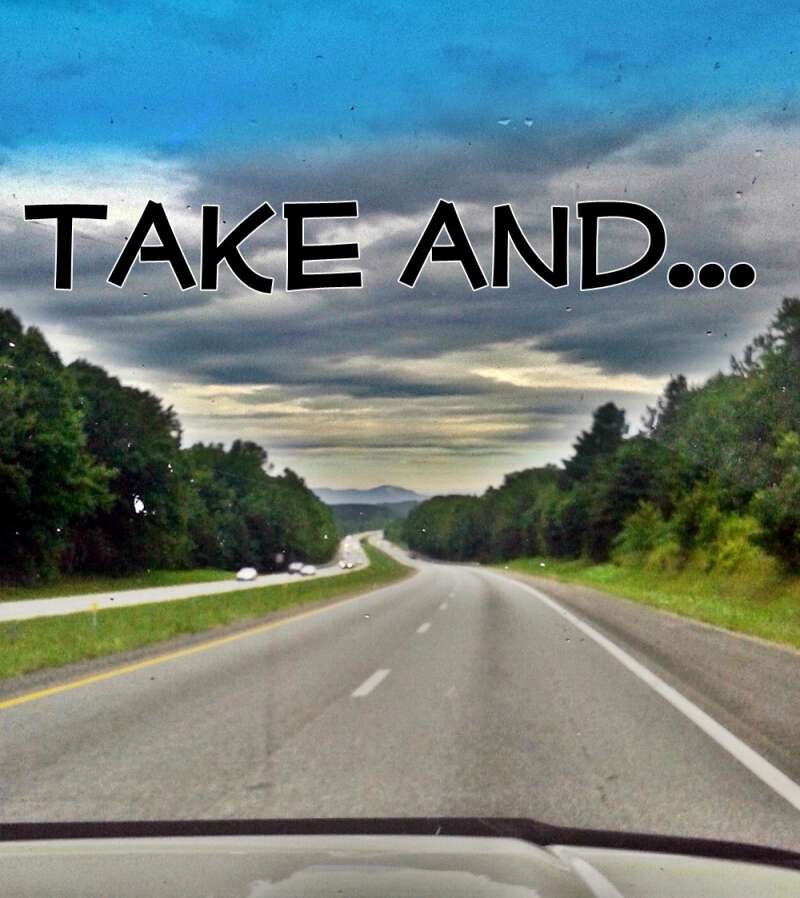 The most common definition for the word take is: lay hold of (something) with one's hands; reach for and hold.
But in Appalachia we use the word take in a few other ways as well.
take a fit – "When she found out he'd bought that car without asking her she took one more fit! Why she carried on so I thought he's going to try and go get his money back."
take after (looks/acts like)  – "He takes after his daddy's family everyone of them has that pretty black curly hair."
take and (to start)  – "Take and wash the dirt off those taters so I can get them on for super." or "He took to drinking right after his wife died."
take a notion (decide) – "The other day I took a notion to head off down to Gainesville GA. Didn't have no where to go particularly just felt like riding and looking.
take off (run or leave) – "Onct I seen that bear I took off running fast as my legs would carry me!"
take a shine (begin to like) – "I took a shine to The Deer Hunter the first time I laid eyes on him."
take sick – "He took sick and left right after dinner." or "I hope I ain't about to take a sick headache but I feel like I am."
take hold – "I told him, all he needed to do was to take hold of that mess and make it work. I knowed he'd come out on top if he did.
take the baby (perform a c-section) – "Her labor wasn't doing nothing at all and they had to take the baby sometime after midnight."
take in (another form of start)- "School always took in at 8:00 a.m. when I was going-now it's closer to 8:30 a.m. before they get all their ducks in a row."
take up (join) – "She's took up with a little old boy from Andrews."
take (succeed/establish) – "I tried starting some running cedar on the bank behind the house but it never did take."
take (write) – "If you'll call them out I'll take them down."
taken (deceived) – "She really got took by that scoundrel!"
I'm sure I left some uses of the word take out-hope you'll leave me a comment and tell me any you think of.
Tipper