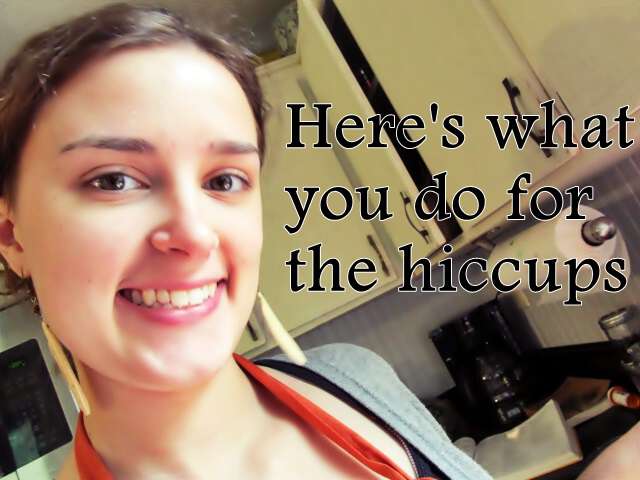 Do you ever get the hiccups? Every once in a while I do. If I have them once during a day-I always have them again before the day is over. My record is 5 different times in one day.
We've all heard drinking water or holding your breath is the remedy to stop hiccups. According to John Parris saying this tongue twister will cure them:
Hickup, snicup, rise up, right up! Three drops in the cup are good for the hiccup.
Back in the day I got the hiccups when I was on a date. The fellow told me if I'd swallow a spoonful of sugar it would cure them. He stopped at Grizzle Bears and got me a packet of sugar from the restaurant in the back of the store, but the sugar didn't cure my hiccups.
If I'm in public I try telling myself "You will not hiccup again you will not hiccup again!!!" But that usually doesn't work either.
I once found a page of hiccup cures and my favorite on the list was scream as loud and as long as you can. Wonder what would happen if I tried that one at work?
How about you-got hiccup cures?
Tipper