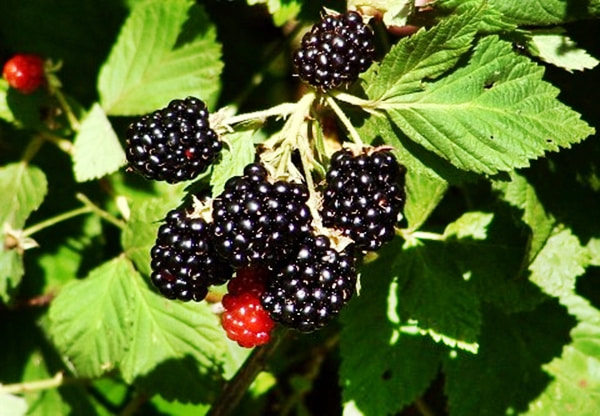 The 1974 Winter Edition of the Foxfire Magazine contains a compilation of newspaper articles written by Harvey Miller. At the time of the magazine's publication Miller's weekly column had been around for sixty years and was till being published in the Tri-County News located in Spruce Pine, North Carolina.
Here are a few of the July excerpts from the magazine.
1950
Mr. and Mrs. Cisero Lewis and two children and Mr. and Mrs. Harvey Miller of Ervin, Tenn. were here Sunday visiting Mrs. Rissie Lewis.
Those here who are seriously ill at this writing are: Miss Rebecca Street, Mrs. Nancy Bradshaw and Dove Barnett.
A revival meeting is scheduled to begin at "House of Welcome" church in the upper section of Pigeon Roost Saturday night, July 1 by Martin Hyder and Rev. Will Harrell of Ervin, Tenn.
Wild strawberries are not so plentiful here this year.
Bob Honeycutt, who lives here at the Rich Mountain section, states that he has a fattening hog in the pen that already measures 9 feet from end of nose to tip of tail.
Junior Barnett recently purchased his first car.
7/6/50
---
1953
The Pigeon Roost road received a black top coating last week, for one and eight-tenths miles. the surfacing of the road was started at the mouth of Brummetts Creek Road down on the river connecting it with that road which was hard topped about a year ago. The Pigeon Roost road was regraded last year.
The beekeepers here state they will now soon be getting sourwood tree honey from their supers, which many said the the best-flavored honey of any kind.
---
1954
Dove Hughes passed on July 2, after an illness of three years.
To all indications at the present time, there should be a bumper yield of blackberries here this year. Blackberries in several nearby areas always get ripe and are all gone a week or two before they begin to ripen here. It is recalled there was once a market place for blackberries here when a canning factory was in operation located not so far from here. Now many gallons of berries go to waste and are never picked when there is a large crop, because there is no place to sell them.
7/29/54
---
I hope you enjoyed the peek into Pigeon Roost. Be sure to jump over to the Foxfire website and poke around. They are still publishing the magazine and those wonderful Foxfire Books too.
As soon as I read the entry from 1953 about the road I was reminded of the men who used to grade our road every so often. Back when the road was still gravel it was always a relief when the state came to re-grade it, get rid of the pot holes that turned into mud pits when it rained, and hopefully add new gravel to the road.
Pap said Jackie Dalrymple was the best grader there was and he was always pleased when it was Jackie we saw a top the big grading machine.
Other things that jumped out at me from the articles:
Man don't you wish you could have seen that hog!
Sourwood honey is my favorite. I've been dreaming about having my own bees for years, maybe someday I'll get them.
I wish I had a place to pick gallons of blackberries right here at my house.
Tipper
Subscribe for FREE and get a daily dose of Appalachia in your inbox