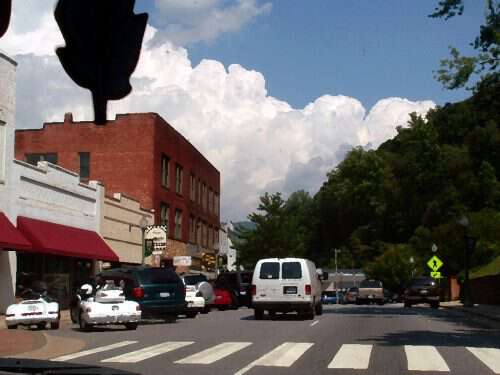 Yesterday afternoon me and the girls were on our way home. It was raining fairly hard and as I topped a slight hill there sat a car in the road. As I looked in my mirror to make sure no one was about to rear end me I said "Good grief you can't just bow up in the middle of the road!" The car began to creep along, slowly moving ahead. After a few more stops and starts it thankfully pulled off on a side road. I'm thinking they were lost and not used to our curvy hilly roads-where it never pays to bow up and stop in the road.
Sometimes I bow up myself-which means I let my stubborn streak show.
How about you ever bow up or have someone bow up in front of you?
Tipper
Appalachia Through My Eyes – A series of photographs from my life in Southern Appalachia.