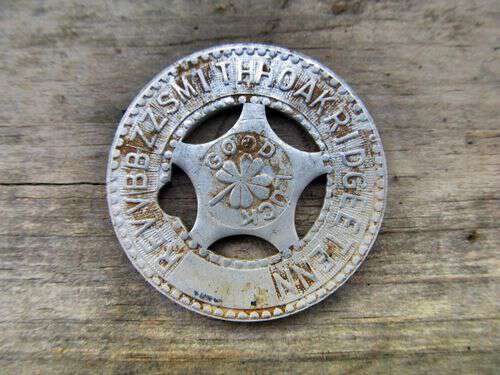 It's been a long time since I did a What is it? post. But I couldn't resist asking you if you know what this is…because I'd sure like to know.
It all started the other day when Chatter decided she was going to clean out her room. She said she was going to force herself to get rid of things she no longer needed nor used.
Moving towards reaching her lofty goal-she even went through her jewelry. Chatter had several small piles of things laying in her bedroom floor. She had called her sister to go through the discarded jewelry items to see if she might want some of them for her jewelry making enterprise.
I was walking through the hallway, when I spotted them both in the floor. I stopped to ask them a question. While I was standing there talking I spotted the piece in the photo in one of the piles. I picked it up to see what it was and noticed the writing OAKRIDGE TENN.
Knowing a little bit about Oakridge my curiosity was peaked and I said "Where in the world did you get this?"
Chatter said "Oh that I've had it for ages. I found it on the playground when I was real little and I've kept it ever since."
I immediately started guessing at what it was: maybe some kind of kid's thing since it says good luck in the center; some sort of award-since it looks like a ribbon might have been wore through the hat shaped hole; or maybe it popped off something else like a container; or could it be an employee's name tag?
The center has a 4 leaf clover and the words GOOD LUCK
The outside has: REVV | BB | ZZ | SMITHHOAKRIDGETENN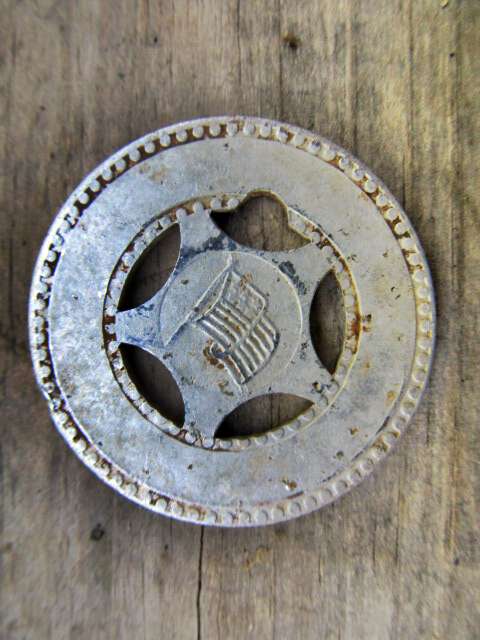 The is what the back looks like. See the waving flag in the center? The flag makes me lean towards the award guess.
Got any ideas on what it is that Chatter has treasured all these years?
Tipper