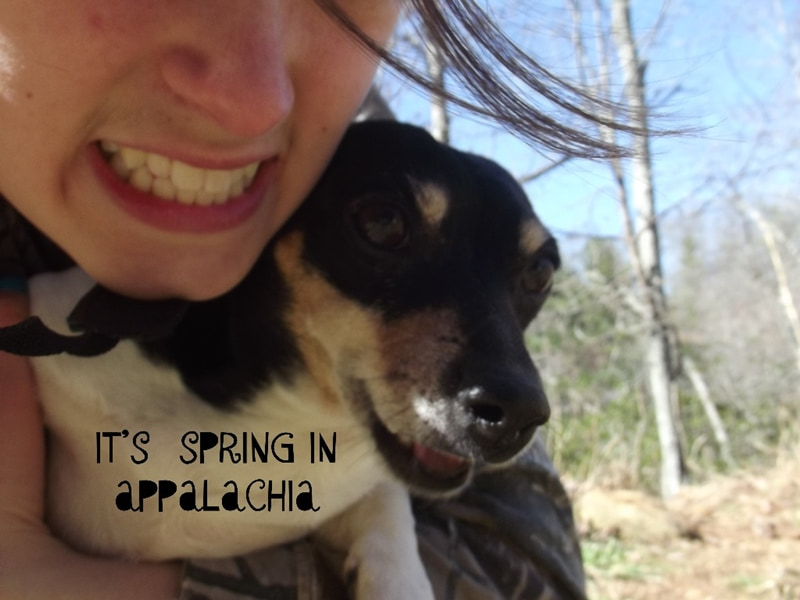 Chatter and Ruby on a Spring day several years back
A common piece of folklore tells us April showers brings May flowers.
As much rain as we've had this April I think May will abound with blooms.
A quick look in the Frank C. Brown Collection of North Carolina Folklore showed these other bits of Spring folklore.
wash hair in March rain water for pretty locks
never mix April 30 milk with May 1 milk or butter will be slow in coming
if you get your head wet in the first rain of May you will not have a headache all year long (with my headaches I should at least try this one!)
if you wash your face in dew on the first of May you will be pretty
March snow is good for sore eyes
as sudden as an April shower
snow in April is manure
spring peas placed in a child's shoe stops their growth
when April blows its horn tis good for hay and corn
As I was looking through the book I noticed these sayings:
poorer than a crow in Spring
as thin as a whippoorwill in Spring
If you have any other spring folklore I hope you'll leave a comment and share it!
Tipper
Subscribe for FREE and get a daily dose of Appalachia in your inbox