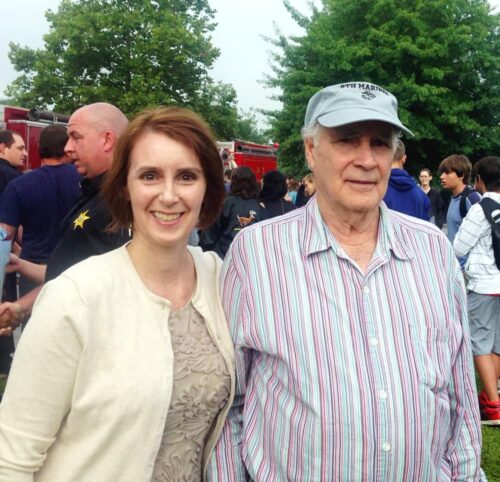 Tipper and Pap – 9/11 Ceremony 2015
I'm not sure why Pap's death anniversary has hit me so hard this year. Today marks six years that he's been gone from this world.
It might be that Chatter's recent marriage, although happy on all sides, has made me realize I've entered a different phase of life. Or maybe it's the unrest in the world. Pap was my go to person when it came to pondering the ways of the world and seeking wisdom.
Many of you who've been reading Blind Pig and the Acorn for a good long time have told me you felt a great loss when Pap died too. His stories, experiences, and music showed up weekly on Blind Pig & The Acorn when he was still living.
Here's a list of posts about Pap from the archives. If you're a new subscriber they might be interesting to you, and if you're an old subscriber you might enjoy revisiting them as I have over the last few days.
You can also visit the Blind Pig and The Acorn YoutTube Channel to hear some of Pap's amazing harmony singing.
Tipper
Subscribe for FREE and get a daily dose of Appalachia in your inbox