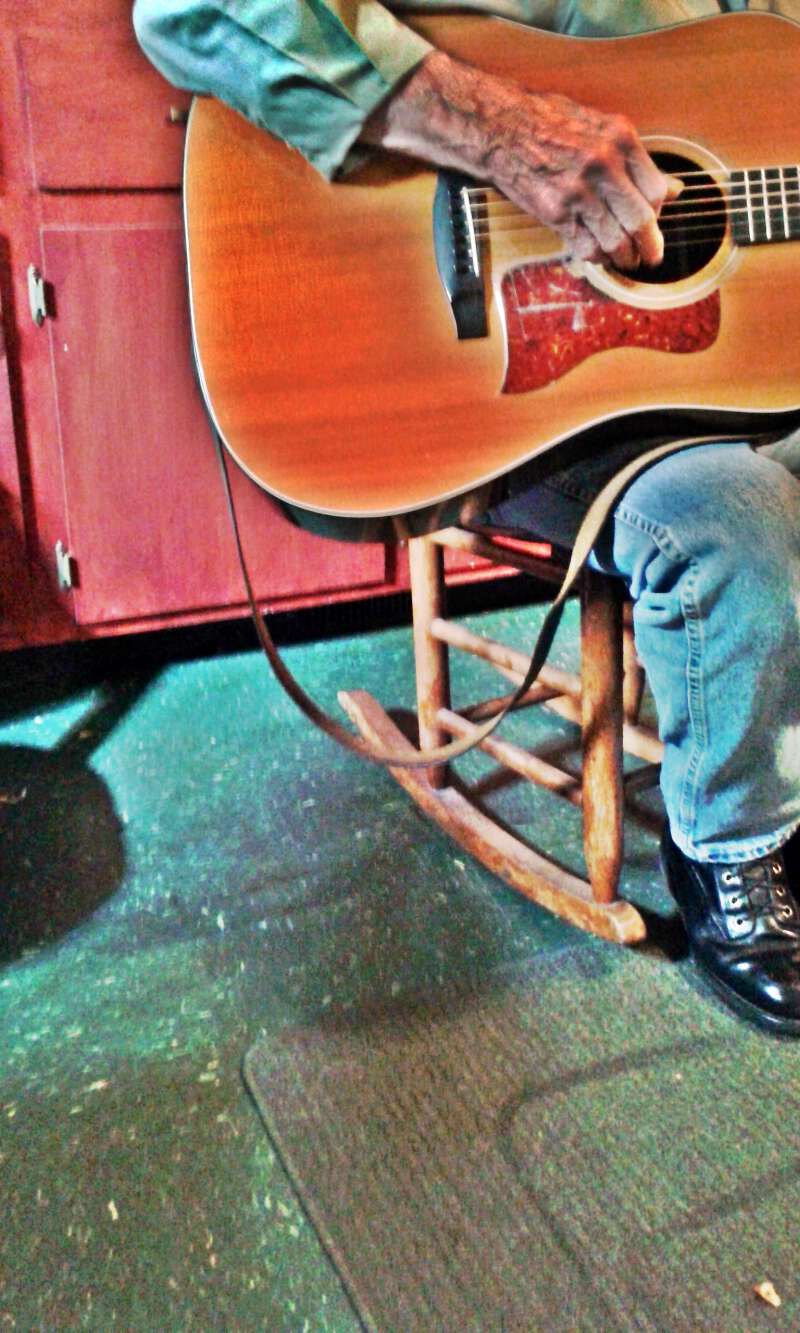 After Pap died I was worried about dreaming about him. Sounds silly I know. I was afraid if I dreamed of him it would make me even sadder and I didn't think I could stand that. Then as the days, weeks, and months went by I began to worry about not dreaming about Pap and wondered if I ever would.
Chitter and Chatter are big dreamers-usually as soon as they awake they start telling the craziness that occurred while they slept. Granny doesn't approve, she will never tell her dreams before breakfast for fear they'll come true. Both girls say they dream about Pap at least once a week if not more. They say sometimes it makes them sad and sometimes it doesn't.
I finally dreamed about Pap Friday before last.
I was at some sort of meal-you know like dinner on the grounds or a family reunion. As I walked beside a long table looking for someone to eat my plate of food with I suddenly saw Pap sitting on the other side of the table with his own plate of food. I stopped and literally screamed "DADDY!" He gave me a smile and a small chuckle like he'd been waiting on me to find him and in the way of dreams the rest is pretty hazy.
I once heard Jimmy Ibbotson, of Nitty Gritty Dirt Band fame, tell how he dreamed a song.
A few months after his father passed away he dreamed he was in a southern church where he didn't recognize anyone. The congregation started asking him to sing his new song-he told them he didn't know what song they were talking about. Someone tapped him on the shoulder and when he turned around it was his father. His father told him to go on and sing the song for them. As he walked up front and began to sing the words just flowed out and that's how the amazing song was written or dreamed.
For this week's Pickin' & Grinnin' In The Kitchen Spot Jimmy Ibbotson's song I Find Jesus.
I hope you enjoyed the song, it has great words and the story behind how it was written makes it even more special to me.
Tipper