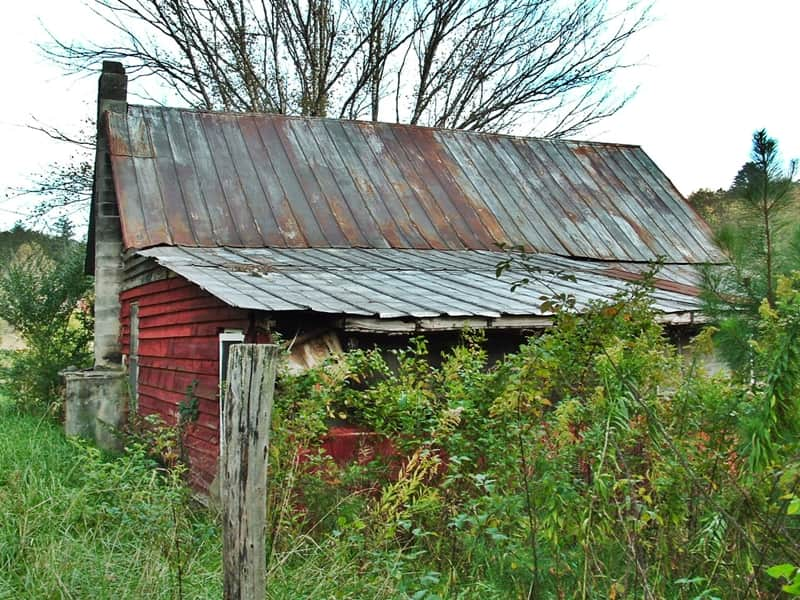 Harshaw Road – Cherokee County NC
September 2, 1945 the Japanese delegation formally signed the instrument of surrender marking the official ending of World War II.
At that time, Pap's family lived just over the hill from the old house that still stands on Harshaw Road.
He took me to the old homeplace one time. While there was nothing left of the house he lived in as boy, the structure, people, and memories still lived large in Pap's mind.
His eyes sparkled as he shared one of his favorite memories from those days with me.
Pap and his mother were outside working in the almost gone garden, trying to harvest every thing they could for the coming winter.
In the stillness of the day they suddenly heard a strange sound. They quickly realized it was their nearest neighbor lady.
Pap said "She was too far away to hear or understand anything she was saying, but she was running around in the yard waving her hands and shouting about something."
His mother said "Jerry you better go on over there and see what's going on. See if she needs help."
Pap remembered "I did as I was told, but dreaded what I was about to have to help with."
Turns out Pap needn't have worried about what he'd find.
The neighbor lady had a radio and she'd just heard that World War II had ended. She had great reason to celebrate by running around shouting and waving her arms. Two of her boys were serving in a foreign country, fighting for the good of us all.
As Pap ran back across the field to home he brought good tidings of great joy along with him. His mother had several brothers who were in service, not to mention the friends and neighbors up and down Brasstown creek who were participants in the war.
It's probably been two years since I read "The Dollmaker" written by Harriet Simpson Arnow. If you've never read the book I highly recommend it. The book tells the story of a family from Appalachia who move to Detroit during World War II. The book made me cry more than once and I got so mad at the main character Gertie that I wanted to literally shake her, but that's what good books do: make you feel strong emotion.
Harriet Simpson Arnow was a master at sharing a true look at the culture of Appalachia. Over the coming days I'll be sharing excerpts from the book. I hope you'll stick around for this week long look at "The Dollmaker."
Tipper
Subscribe for FREE and get a daily dose of Appalachia in your inbox