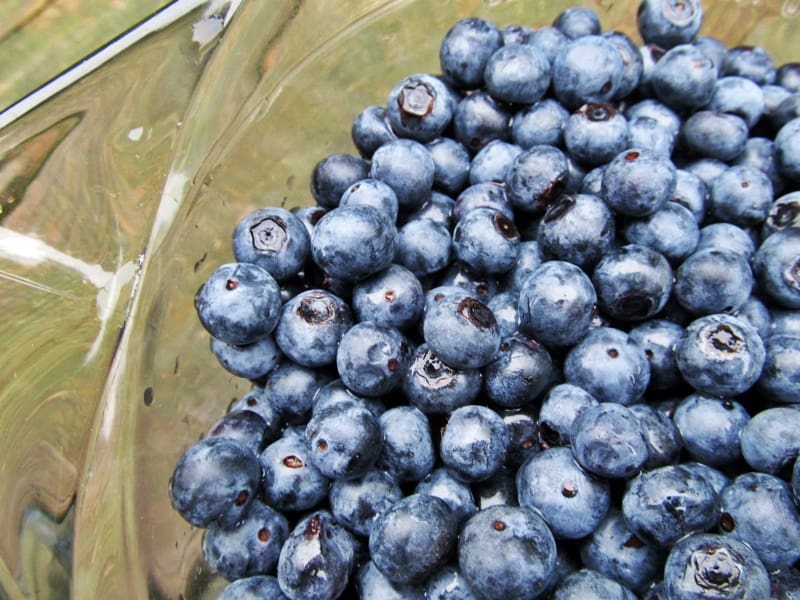 This has been a bumper year for our blueberry bushes. We've made pies, muffins, and cakes, but mostly we've eaten the blueberries out of hand. Both the girls and I can eat them at every meal as well as for a mid-morning or a late evening snack.
But when you're picking gallons at a time, it's almost impossible to eat them all before they go bad. My preference for putting up blueberries is to freeze them.
I wash the berries and let them drain good. I line baking sheets with towels and spread blueberries in a single layer and then pop the whole tray in the freezer. By the end of the day or after several hours the berries are frozen solid. The last step couldn't be simpler. Put the frozen blueberries in a freezer bag and store them in the freezer till needed.
I like freezing them on trays so they stay loose in the bag, which makes it easy to take out just enough for muffins, a pie, or a smoothie. My current favorite smoothie is a handful of frozen blueberries, two spoonfuls of plain yogurt, coconut milk, and chocolate protein powder. I've got the girls to drinking them for breakfast too. The Deer Hunter says no thank you he'll stick to eggs, biscuits, sausage, and gravy for his morning meal 🙂
Tipper
Subscribe for FREE and get a daily dose of Appalachia in your inbox