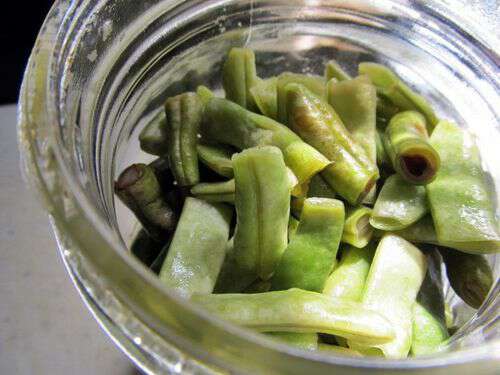 A few weeks ago I posted about preserving greenbeans with salt-its a technique I learned from Jeanne Page. If you missed the first post you can go here to read Jeanne's instructions for preserving greenbeans with salt.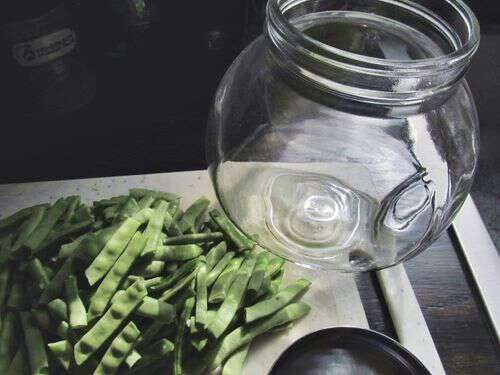 I tried the technique using a wide mouth canning jar. This is what the beans looked like after a few weeks of sitting in the jar with the salt. As you can see-they aren't spoiled which is a good thing-but I don't think they are preserving like Jeanne's either-which is probably a bad thing. I poured out the greenbeans and decided to give the process another try using a container more like what Jeanne described in the first place.
This go around I washed and dried the green beans the same way I did the first time, but I took more care in trying to cut them diagonally and I used a container I could really get my hand in to push the beans around and down more thoroughly…which is exactly what Jeanne said to do.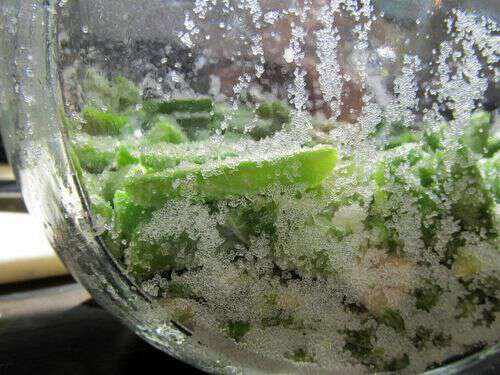 I'm going to continue adding greenbeans and salt until the container is full. I'll keep you updated on my second attempt of preserving greenbeans with salt.
Tipper