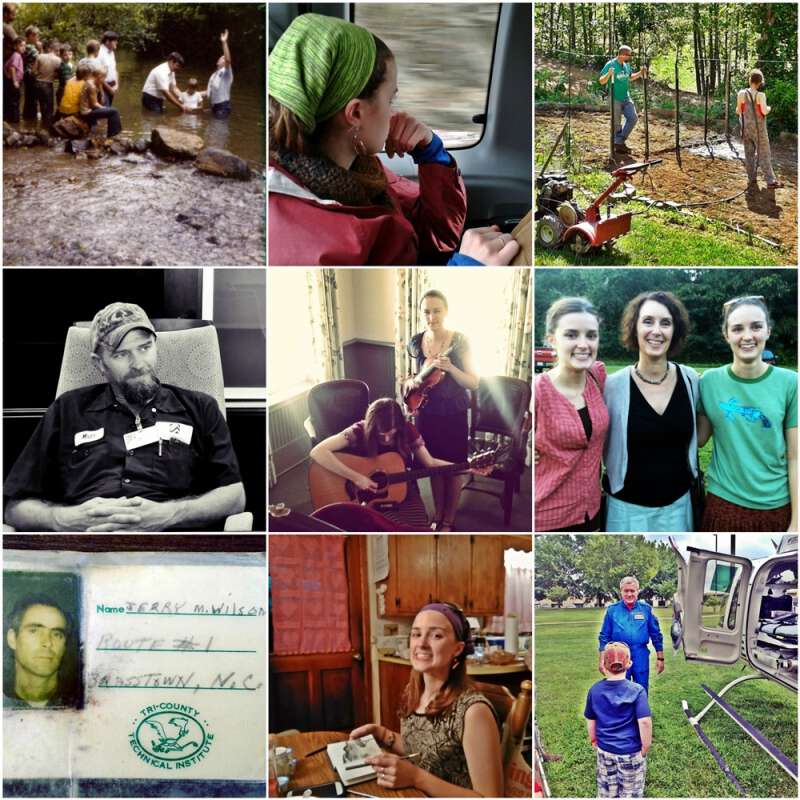 I'll always remember 2016 as the year I lost Pap and that makes me want to say it was a horrible terrible low down mean year, but I know that ain't no where near the truth.
The truth is even though 2016 brought the loss of Pap to our family it also brought a multitude of blessings.
Every January I take a look back at what I've written during the course of the year. Looking back through the posts from 2016 gave me tangible proof that it was a good year indeed.
I've listed my favorite posts for each of the last 12 months below (if you want to revisit any of the posts-just click on the colored title of the post).
January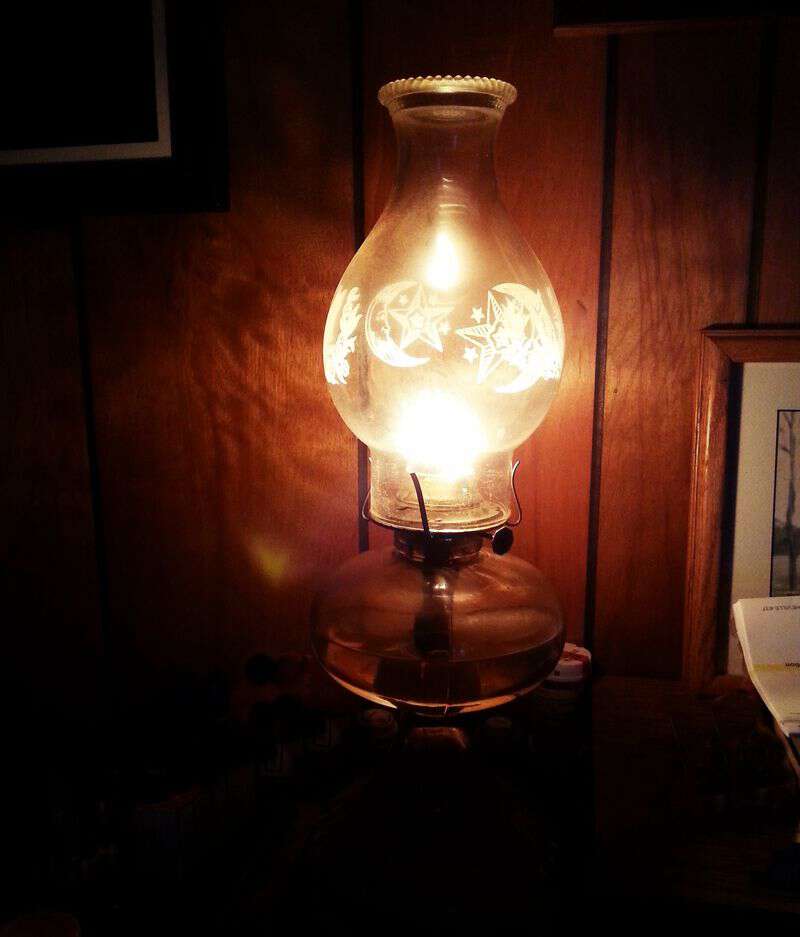 Oil Lamps is my favorite post for the first month of 2016. Since Granny and Pap grew up with oil lamps they each had a fondness for them and over the years Granny has collected more than a few. The post brings back a sweet memory of the girls, Granny, Pap, and me. If I listen hard enough it seems I can hear Pap and the girls beating around in the bathroom closest looking for a new lamp wick while Granny shouts out instructions from her chair as her fingers fly along crocheting.
February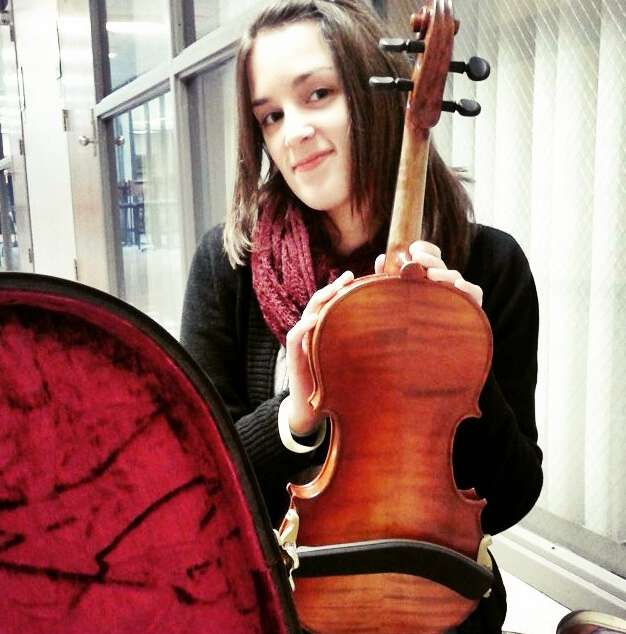 My favorite post from the month of February is Lonesome Moonlight Waltz. As I read back over the post I can see clearly that even if I didn't admit it to myself, I knew Pap wasn't long for this world. I still love listening to the song-amazed by Paul and Chitter's talent and pleased they made it for Pap.
March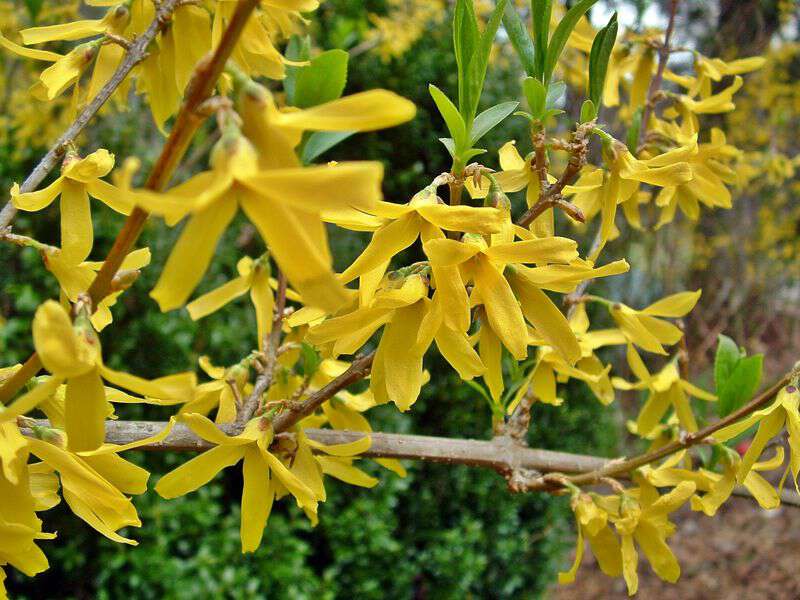 How would Spring of the year be the same without yellowbells? It wouldn't! I love the post The Yellow Bells are in Bloom for it's hopefulness. And I love this quote from the post: "I believe the bright yellow blooms of the bushes that continue to grow where people have long since stopped living carry forth part of the beauty and hope from the caring hands which planted them so many years ago." Pretty deep uh? Sometimes I surprise myself.
April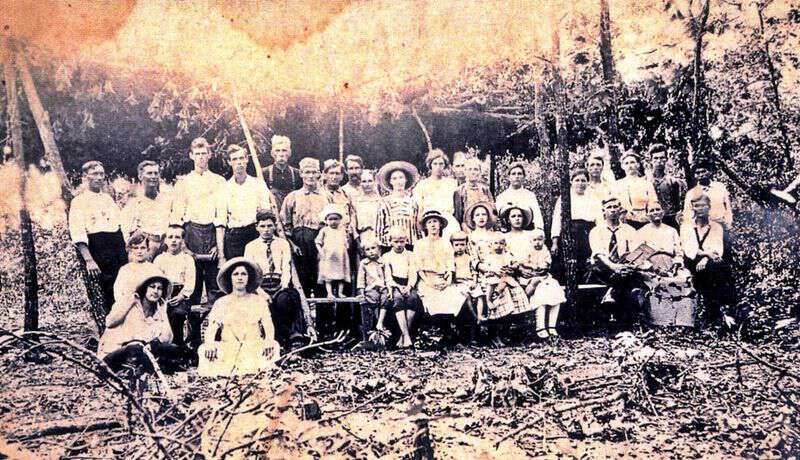 We are still teasing Chitter about not knowing what a brush arbor is. I don't think she'll ever live that one down and that's why my favorite post for March is Do You Know What a Brush Arbor is? Cause Chitter don't!
May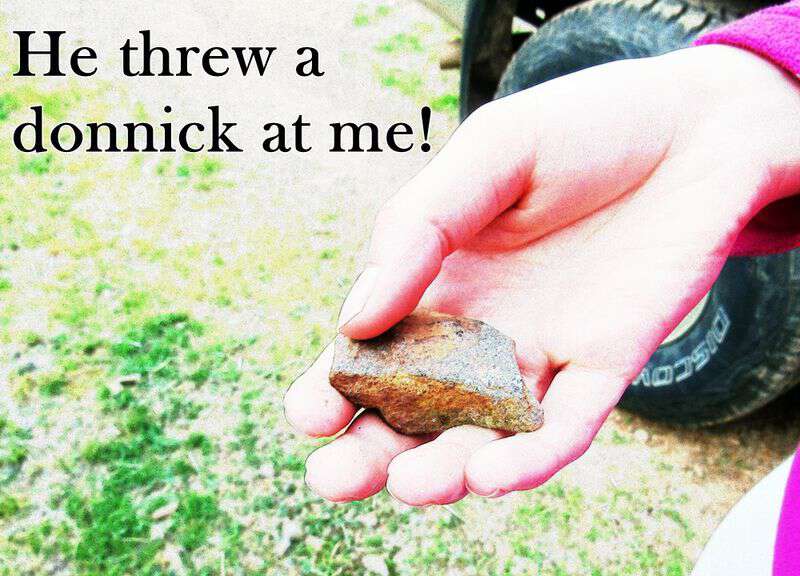 I learned a new Appalachian word in May and I always get excited when that happens. He Threw a Donnick at me! is my favorite post for the merry month of May.
June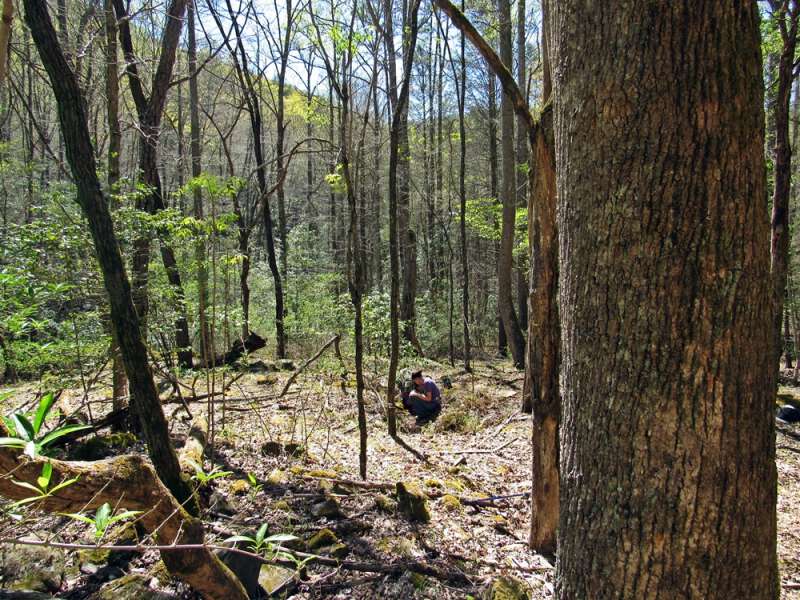 The Pear Trees is my favorite post from June. I'd been wanting to write the post for several years so I was happy to have finally gotten my thoughts down about the beautiful old home place. The weekend before Pap died The Deer Hunter, girls, and I spent the entire day hiking in the woods above the house-a good portion of that time we spent at The Pear Trees. The following day we visited Pap and told him about our travels and listened to him recount the lay of the land when he was a boy. I recorded him on my phone as he talked about the folks who still lived large in his mind even though they'd been gone for a good 60 years or more.
July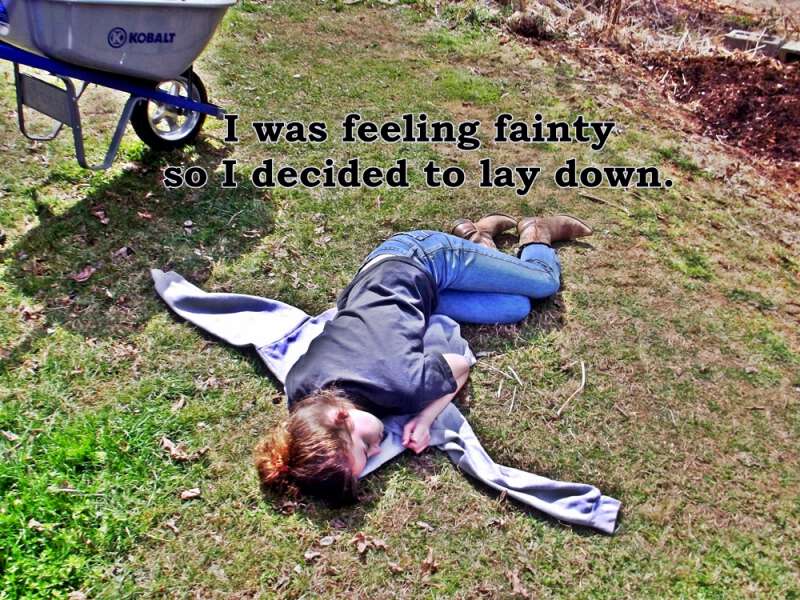 Even though it seems crazy, my favorite post for July is Faintified – Feeling Fainty which was all about the girls getting their wisdom teeth cut out and Chitter scaring us to death by passing out. I think its my favorite because I'm still so very thankful its over.
August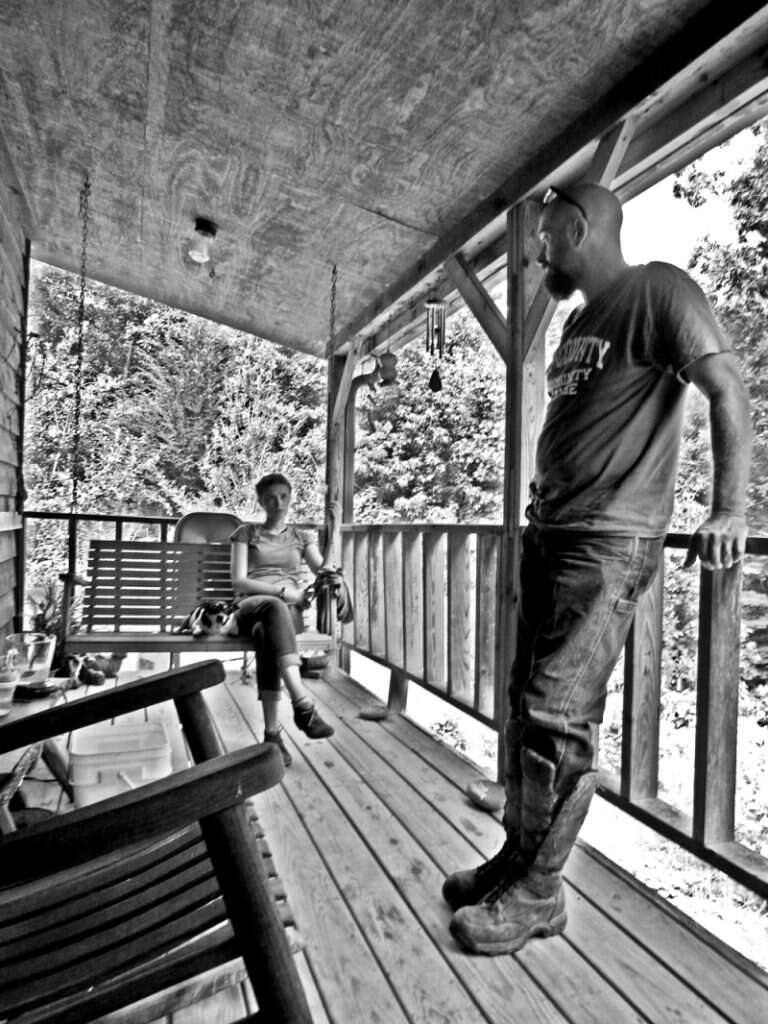 Always mindful about showing the REAL Appalachia instead of the cardboard cut out that is so often shown Appalachia Through My Eyes – A Normal Appalachian Family is my favorite post for this month.
September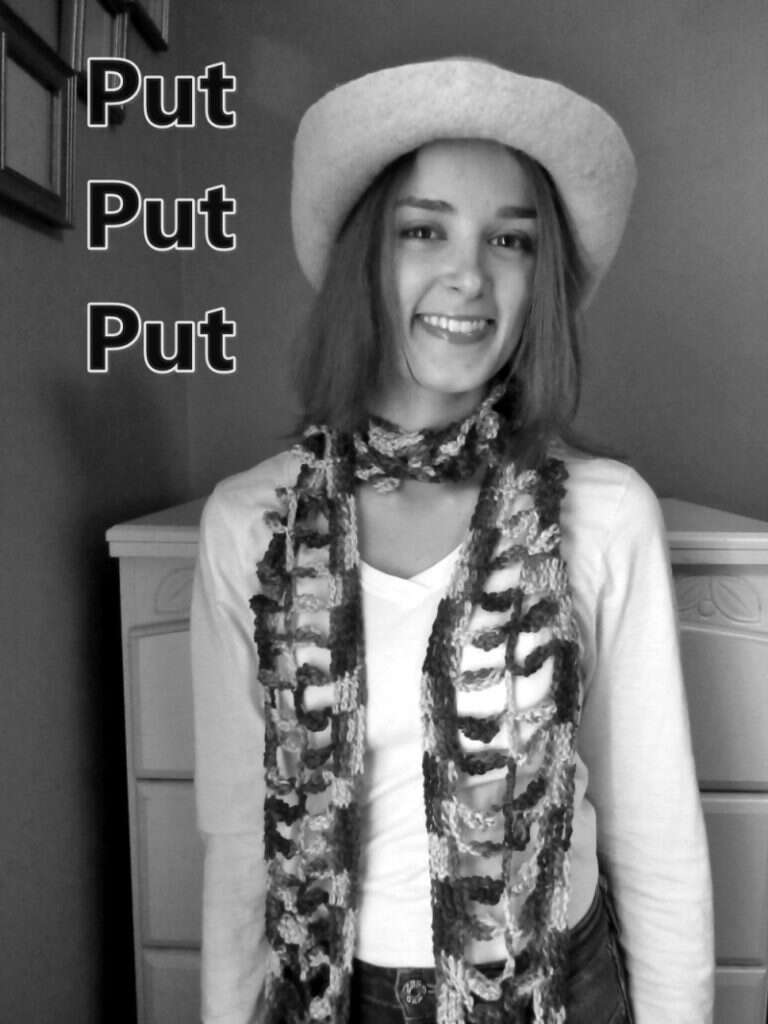 Put = Lots of Things in Appalachia is my favorite post for the month of September. The post is a wonderful example of word usage in Appalachia.
October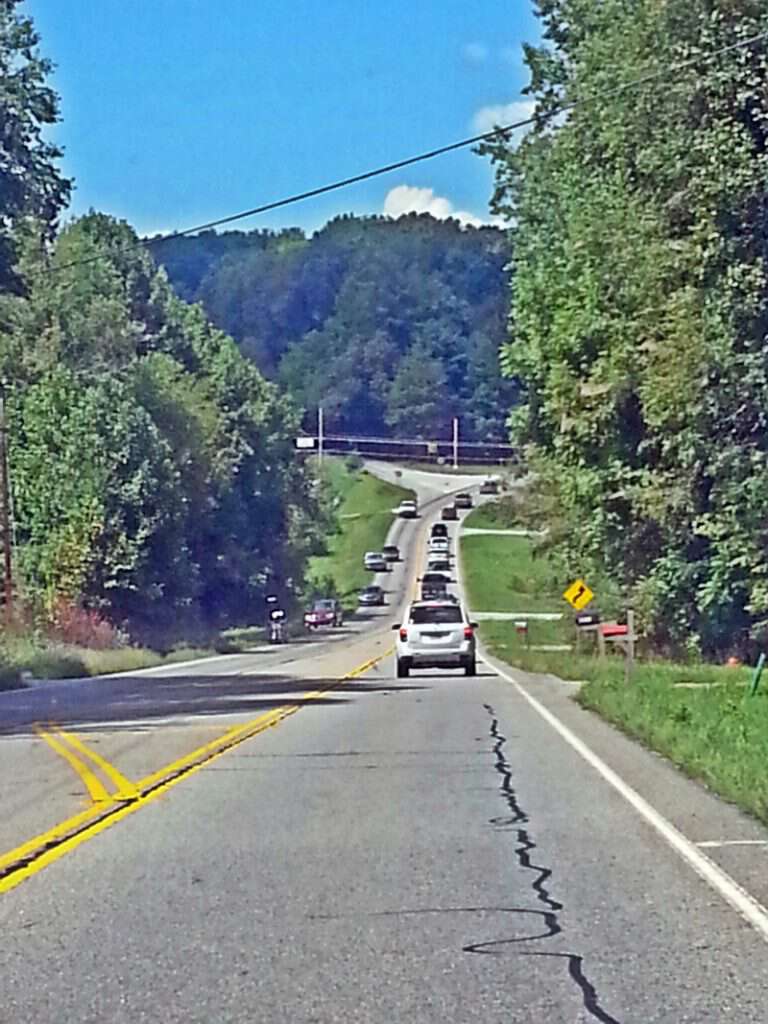 I loved the post Death Superstitions and Traditions in Appalachia because it highlights the longevity of traditions and folklore that are still being passed down in the mountains of Appalachia.
November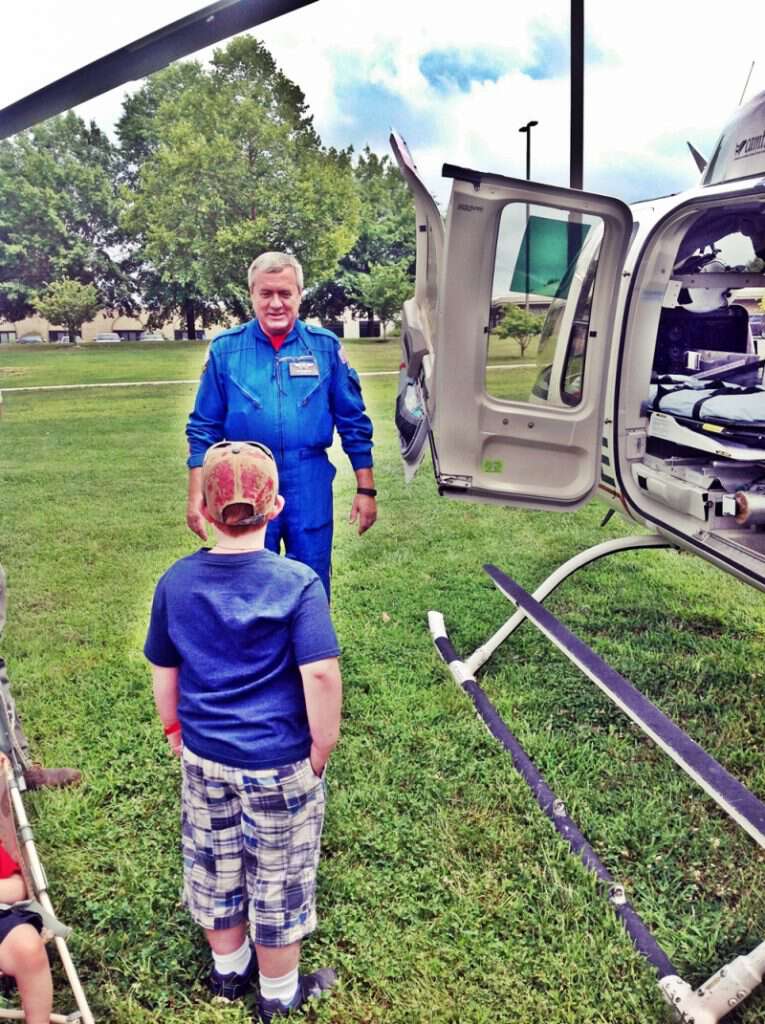 Appalachia Through My Eyes – Helicopters and Boys is my favorite for the month of November. I just love the photo! I think its one of the best I've ever taken. The expression on the pilot's face, the stance of the little boy with his hand in his pocket and his sunglasses pushed up on his hat just like a grown man makes my heart sing. Probably doesn't hurt that I know the little boy-he's a real stem winder as Pap would say. He's also one of the cutest kids I have ever seen.
December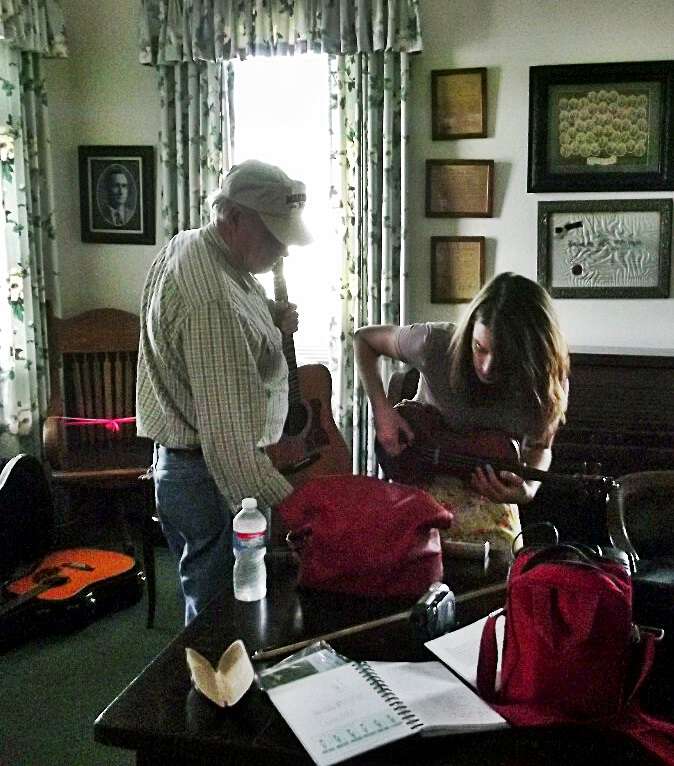 You could probably guess my favorite post for the month of December, it's From Brasstown to Vermont and Back. I'm still awed, humbled, and immensely happy that Chitter composed Spider Web Canyon; that David Kaynor cared enough to learn it; and that the Vermont Fiddle Orchestra was willing to learn it. Sigh…a blessing indeed.
Drop back by in a few days and I'll tell you what my hopes are for the Blind Pig and The Acorn in 2017.
Tipper