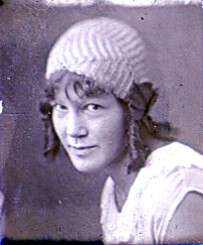 Here I stand both fresh and fair,
Dark brown eyes and curly hair,
Rosy cheeks and dimpled chin,
One little heart that beats within.
*Rhyme collected in North Carolina 1922.
————–
I greatly enjoyed all the comments on our first rhyme of love Weevily Wheat! Fascinating to learn it was used in a play party game (dance). Hopefully some of you will be familiar with today's rhyme as well.
Tipper