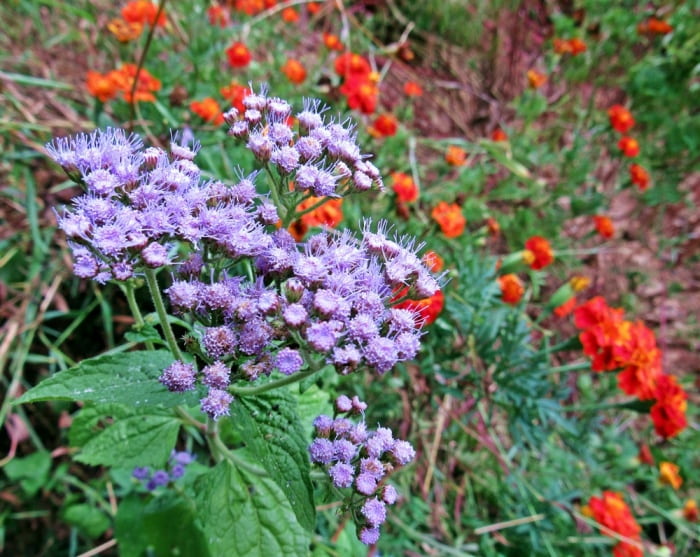 Granny has grown ageratum for as long as I can remember. It was one of the first plants she shared with me when I planted my own flowers, so I have it growing around the yard too. It's never really been one of my favorite flowers. It isn't that showy and probably most of my dislike for it comes from the time of year that it blooms.
By the time the flower blooms summer is so overgrown I'm ready for cold weather and a hard frost to push everything back. I had never wondered where Granny got her start of the plant, but the other day she told me the story.
She said when her and Pap only had my older brother Steve they lived in a house they rented from the Kings in Murphy. Pap's mother, Marie, would come to town and baby-sit Steve while Granny worked. She said the Kings had ageratum growing in their yard and Mamaw Marie asked them for a piece of it. Mamaw brought it home to Brasstown and got it established.
Years later when Pap and Granny were able to build their own house up the road from Mamaw Marie she shared her ageratum with Granny.
Granny said "She shared it with me because after all she probably would of never had the flower if I hadn't begged her to come and keep Steve for me." I told Granny "Now that I know the story I'll never again be able to pull up my ageratum with such abandon no matter where it spreads.
---
Last night's video: Apple Bread and Fall of the Year in Appalachia.
Tipper
Subscribe for FREE and get a daily dose of Appalachia in your inbox