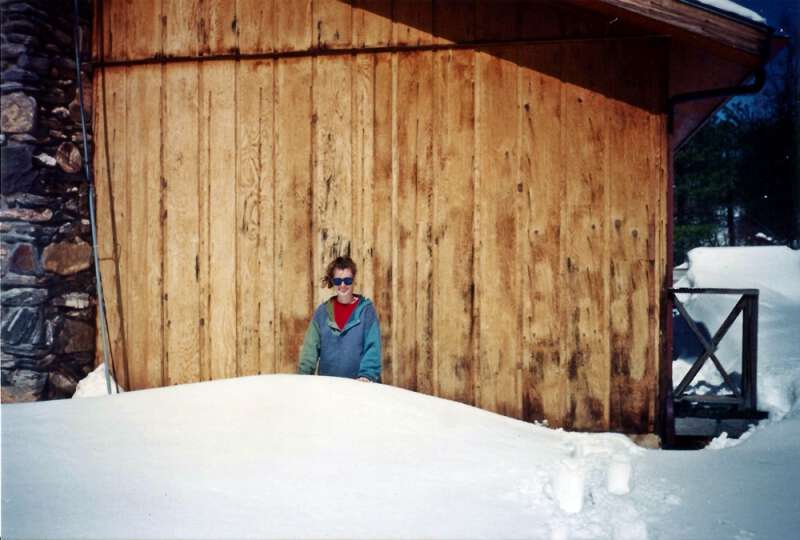 Tipper – March 1993 Blizzard Haywood County NC
Have you heard it's supposed to snow tonight over much of Appalachia? Things are budded and bloomed all over western NC and now the meteorologists are predicting snow and freezing temps for the coming week.
Folks who live in the southern mountains of Appalachia know well and good this is how spring can be: tempting warmth that makes you think old man winter has left till next year and chilling temperatures that make you acknowledge you should have known old man winter wasn't ready to move out yet.
I first heard about the expected snow earlier this week when Ed Ammons left a comment saying snow was forecasted for his area and that he was going to try his best to turn it towards me. Ed has obviously picked up on my love for snow as I'm sure most of you have as well.
People who are old enough to remember are still talking about the great blizzard that hit in March of 1993. I was living in Haywood County NC in those days. The electricity didn't go off where I was at, but back here in Brasstown Granny and Pap were without power for well over a week.
The heavy snow and driving winds nigh on to destroyed the woods and all those downed trees took a whole lot of power lines and poles with them.
I don't think we'll be seeing another blizzard tonight, but I am keeping my fingers crossed for a big snow.
If your interested in finding out more about weather signs and folklore from Appalachia check out the links below!
Tipper