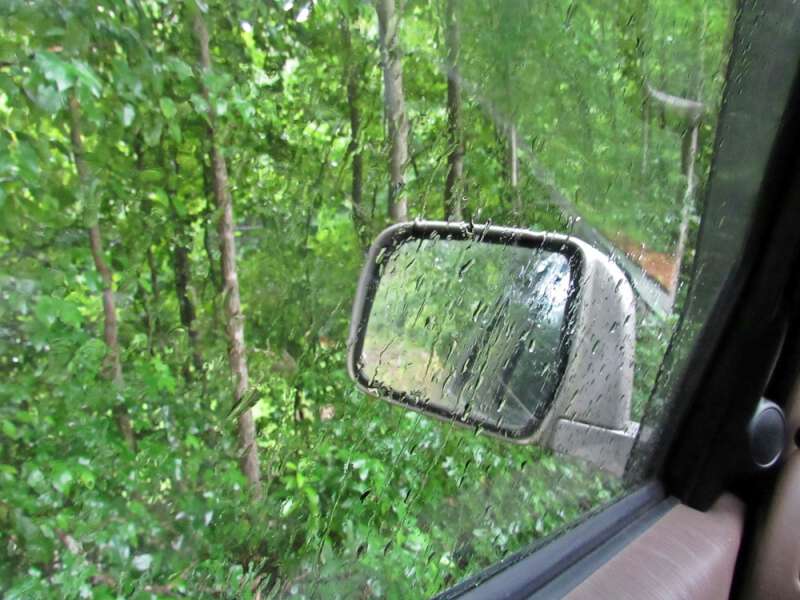 While people in Louisiana have had way too much rain, we've barely had any over the last month. The weather folks have forecast rain for the last 2 weeks but this summer's wet weather has been choosy about where it falls.
Thursday afternoon it fell a flood while I was at work. We had an outside gig to play that evening so I thought well that figures when it finally rains its on the day I don't want to get wet. I need not have worried. Not a drop fell in Andrews where we played and not a drop fell in Brasstown either. I reckon all the rain decided to stay in between the two.
A week ago Steve told me the same story. He was working in Bellview, which is a community or two away from Brasstown. Steve said it rained so hard the ditches filled with water and ran over into the road. As he finished up and headed for home he quickly drove out of the spot of heavy rain to dry roads and dusty ditches.
One day this week a girl I work with swore it was raining on one end of her car but not the other.
Yesterday we finally got enough rain to at least wet the ground, but we need more. Makes me wish I could wave a wand and take the excess water from Louisiana and spread it around where it's too dry giving them some much needed relief in the process.
Tipper