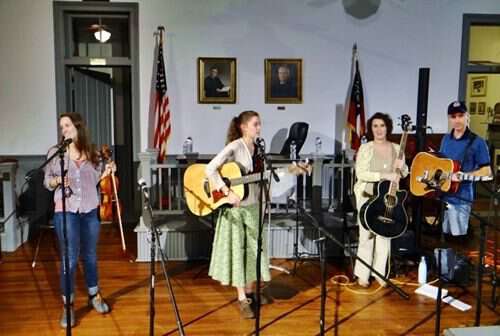 Photo by Ron Priest
We had a great time playing at the Historic Union County Courthouse in Blairsville GA last week. Its one of our favorite places to play. The acoustics are great and the crowd is always receptive and energized.
Comedy has come to play a huge role in The Pressley Girls sets and I think we enjoy the laughter as much as the crowd does. Chitter really had the audience going that night. Here's a peek into the show. (I forgot to set the focus so it jumps around a bit-hopefully its not too annoying.)
I hope you enjoyed the comedy and the music.
Tipper
Subscribe for FREE and get a daily dose of Appalachia in your inbox