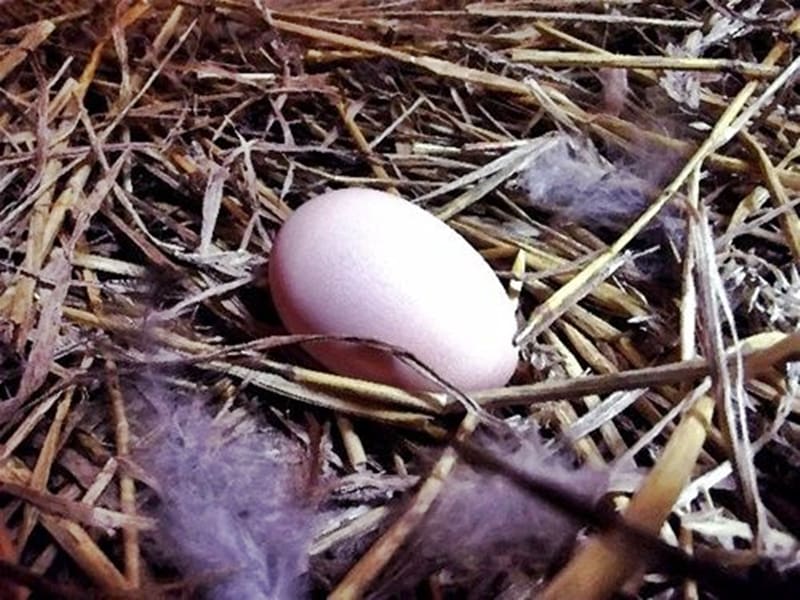 —John Parris A Good Way to Store Eggs – Jonathans Creek
"A hornets' nest," Mrs. Tiltha Messer said, "Makes the finest place in the world to store hen eggs in the wintertime. Keeps 'em from frezzin'."
She sat in a rocking chair in the shade of the porch and talked of the old ways and the old days when folks back in the hills and coves had to use their wits to get along.
"When I was comin' on," she said, "the only way we had to keep our eggs from freezin' when hard cold came was a hornets' nest. Back then houses were hard to heat. Just a fireplace and a cookstove for warmth. And the cold would seep through the cracks in the logs and under the doors. It was hard to keep things from freezin' and ruinin'. The biggest thing we had to contend with was the eggs freezin'. And that's where hornets nests come in. We'd go out and get these big old hornets' nests and bring 'em in and put our eggs in 'em."
"We didn't get many eggs durin' the wintertime, and we'd always have to store up enough for our Christmas bakin'. We'd start puttin' eggs in there two or three weeks before Christmas. Didn't matter how cold it got, they wouldn't freeze."
—-
How blessed I am to never have to worry about my eggs freezing.
Pap told me a few of the houses they lived in when he was a small boy only had a fireplace for heat and for cooking. He said those days surely made a body dread cold weather.
Tipper
Subscribe for FREE and get a daily dose of Appalachia in your inbox