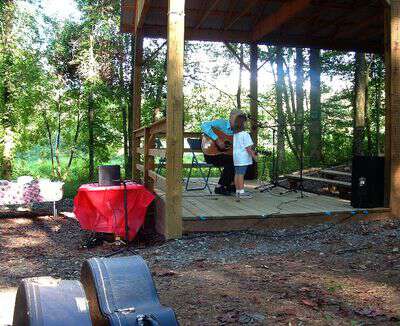 Last night the Blind Pig Gang made music under towering Pine Trees for a local benefit. It was nice. There were other groups there as well. Pap had been bragging about one of them on the way to the show-the gentleman in the photo. Pap told Chatter "He's a real entertainer. If all he had was a pinecone I don't doubt the crowd watching him would enjoy it."
I've seen Pap's friend in action before, he's one of those folks who were born to entertain. But as I hid from the bugs in the light of the tiki torches last night-what I noticed most about his set were the 2 times he allowed a child to come on stage with him. He encouraged them to sing-he helped them with the words-he made them feel like they were part of his team. I looked at him in a new light-I knew he was an entertainer-but last night I discovered he is an Elder passing his knowledge to the coming generations.
Tipper
Appalachia Through My Eyes – A series of photographs from my life in Southern Appalachia.