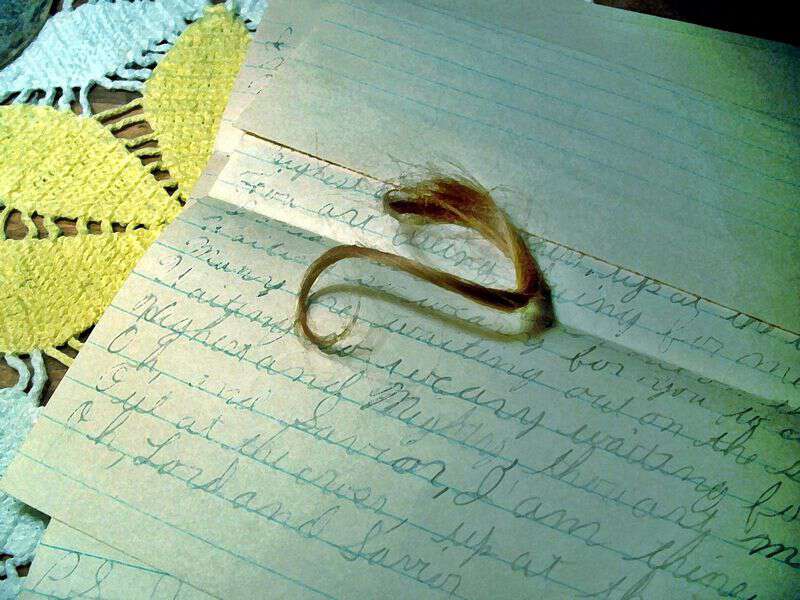 "When I was helping clean out my great-aunt's house after she died, we found an envelope with a lock of auburn hair in it. On the envelope, she had written, "my mother's hair." It was especially touching because her mother had died suddenly of the "apoplexy" when my aunt was 8 years old. There must have been something special about a lock or strand of hair.
I really loved the last two words in the letter…fail not. I'm sure their life was hard with all the back-breaking work of living in 1870. But, what encouraging words. Fail not."
Donna Wilson King – January 2016
—————
Since Donna left the comment above, I haven't been able to get the simple phrase out of my mind.
Fail not.
When studying on the phrase the first thing that comes to mind is: don't fail! You know like: "Don't mess up." or "Do it exactly like it's supposed to be done and it will be right and if you don't it will be wrong."
The other thing that comes to mind, which is what I've been thinking about, is a hopefulness or a source of encouragement. Fail not: "I know you can do this and you will. or Fail not: "I know you will make it through to the other side and everything will be alright."
How could so much meaning be conveyed in such two little words?
Tipper