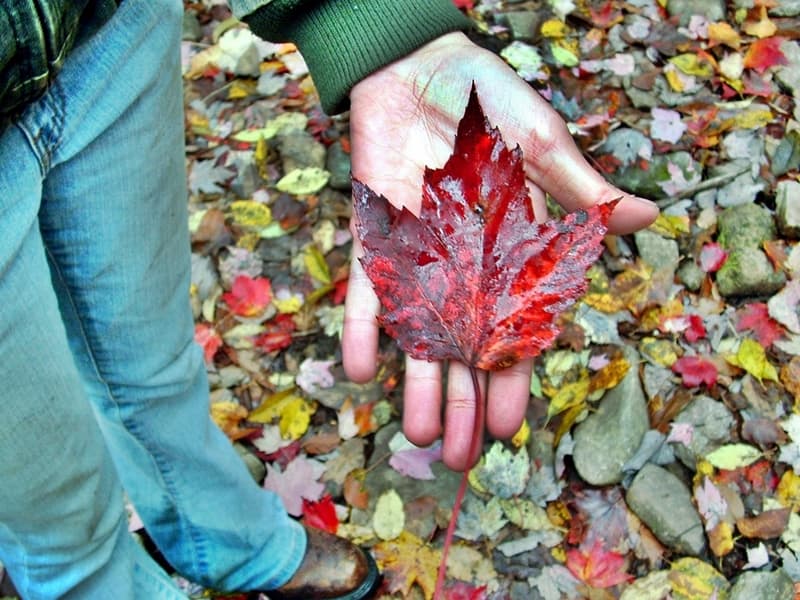 Fall of the year has finally arrived in Brasstown. We've been having chilly temps and falling leaves. I've loved every minute of it.
It seemed like the high heat and humidity of summer would never go away this year. I know Western North Carolina broke a few records for heat during the months of September and October. One morning as I watched the weather I noticed the hot day we'd experienced the day before broke a record from the 1940s. It made me think of men in bib overalls and women in cotton dresses longing for cool weather to come just like we were doing in this year of 2019.
Every fall I find myself taking a deep breath and finding a space of relaxation. Probably the biggest reason is the business of summer gardening, canning, and preserving is over. Our performance schedule also slows down, although it hasn't done that this year.
Cooler weather plays a role in the relaxed feeling too. When old man winter starts blowing his breath through Wilson holler it feels so good to sit in front of the fire and warm.
A good waltz is the perfect accompaniment for the slow down of fall of the year. The girls learned "Blue River Waltz" a few years back. Jay Ungar and Molly Mason wrote the tune.
If fall of the year has arrived in your area I hope you're enjoying it as much as I am.
Tipper
p.s. The winner of the "Lamplighting Time" cd was Bill Burnett who said: "I too enjoy the old classics which have with stood the test of time, many of which my family sang. My Mom had a beautiful Alto voice and anytime we were traveling we were singing some of the old classics, anytime hear them now it takes me back to the great times we shared. The Lamp Lighting photo also takes me back since we didn't have electrical service at Needmore one of my jobs was filling, trimming the wicks and lighting the lamps. Thanks for the memories."
Bill send your mailing address to me at [email protected] and I'll send you a cd!
To pick up your own copy of one of our cds go here.
Subscribe for FREE and get a daily dose of Appalachia in your inbox