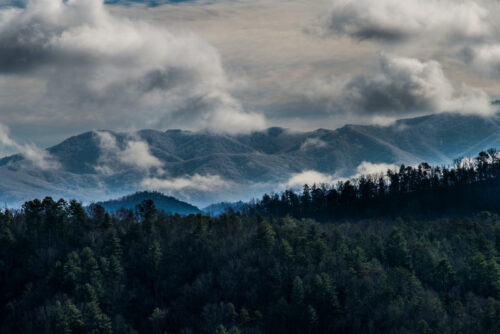 "Today's read conjures up a plethora of memories of thunderstorms from my youth and into the present, but I will recount only one today. One of floating the Little Tennessee on an inner tube.
That was our Summer sport if you can call it a sport. Everyone knows what an inner tube is, right? It was (and still sometimes is) the inner liner of a car tire. But you can blow one up and it keeps you from sinking in water, right? Ours were a bit different. You see, my friend Beanie's dad worked at a rock quarry. They had big haul trucks with tires and tubes to match. He would bring a few of these home with him. They would be dry rotted and have multiple holes but with concerted effort we could patch them up enough to hold a little air.
The threat of a thunderstorm was only one of the dangers we faced. Snakes and hornets often dwelt amongst the limbs of the trees overhanging the riverbank. Other kids throwing rocks sometimes followed us downstream. Fishermen confounded by their lack of luck blamed us for disturbing the water cussed us and cast in our direction. All this and more convinced us to maintain our course in the middle of the river. In the middle where we were the highest point. The center of lightning's target.
We were on a rubber inner tube. We were insulated, right? Electricity follows the path of least resistance, right? What to do? Do we paddle ten minutes to shore and face the possibility of lightning striking the very tree we seek shelter under?
That's was fifty-some years ago and I don't still know the answer. We chose to stay the course. Rather than endure the cold rain of a summer thunderstorm we would bail off the tube, swim under and poke our heads up through the hole. Could lightning have struck us out there in such an exposed position? I don't know! But, it didn't! Some of our number have since departed Earth's travails but none by lightning strike."
—Ed Ammons 2019
---
Ed's memories remind me of the inner tubes we played on in the pond that used to be below Granny and Pap's house when I was a girl. 
My uncle had a log truck and the inner tubes came from those big tires. They seemed huge to us small kids. If one balanced carefully they could stand on top of them. I was too much of a scaredy cat to try that, much less dive into the hole like my brave cousins did. But I did enjoy riding on the inner tubes and laughing at the others as they tried various acrobatic feats on the big black circles.
Afternoon summer thunderstorms are part and parcel for the mountains of southern Appalachia where I live. All of the recent ones have either skirted above us or below us. We finally caught a corner of one late yesterday evening, but it was barely enough to wet the ground.
---
Yesterday's video: How to Make Old Timey Gritted Bread.