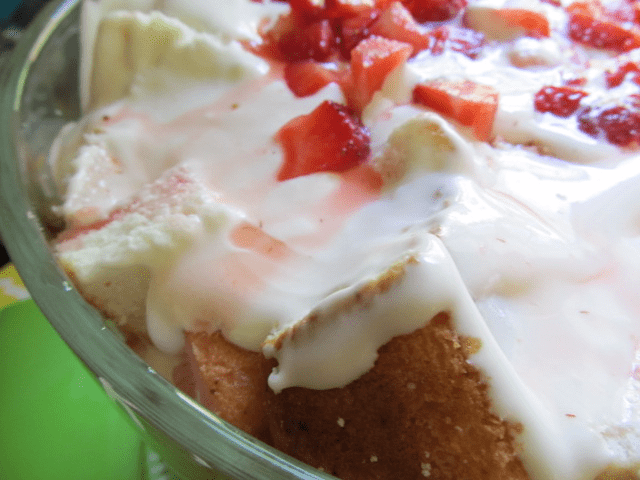 I wanted to make The Deer Hunter a quick dessert for Father's Day and couldn't think of anything. I got one of my old cookbooks out and started thumbing through it and found my recipe for Punch Bowl Cake. I used to make the dessert all the time but haven't made one in ages.
I decided it was just the thing to complete the special supper the girls and I were making.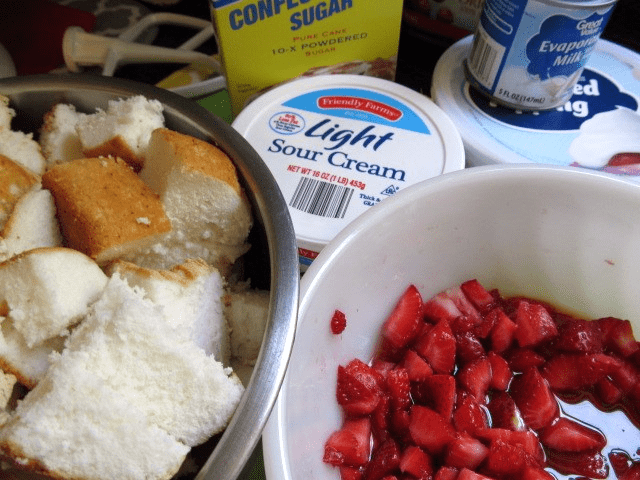 Punch Bowl Cake
1 large Angel Food cake cubed (store bought is the easiest but you can make your own-here is an easy recipe)
1 box of powdered sugar
1 small can of evaporated milk
1 cool whip
1 container of sour cream 16oz
a quart or more of sliced/chopped strawberries and sugar to taste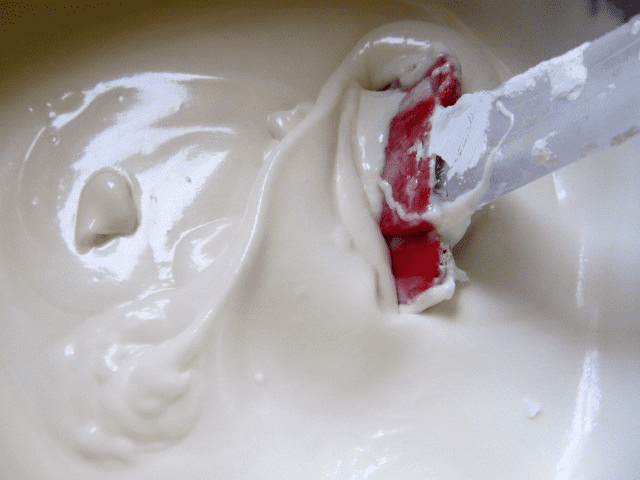 Slice or chop strawberries and mix with sugar to taste-set aside. The longer you let your strawberries set-the juicier they will be.
Mix powdered sugar, evaporated milk, cool whip, and sour cream together until smooth.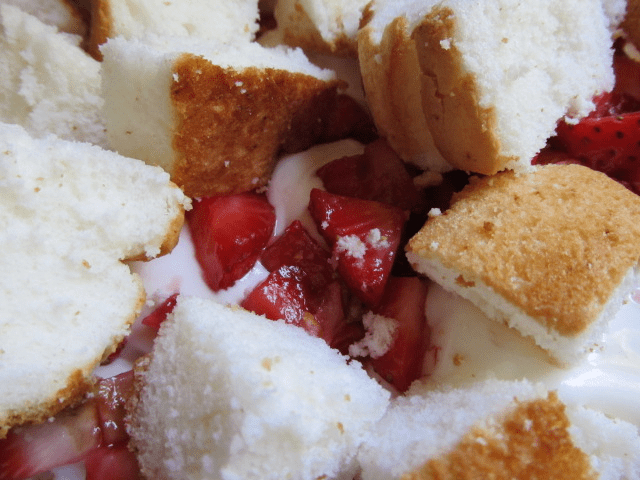 If you have a clear punch bowl the cake looks really pretty in it-but if you don't just use a large bowl-the cake will still be just as tasty.
Layer cubed cake, strawberries, and powdered sugar mixture in bowl-ending with strawberries on top. Or if you're feeling especially creative you can save some whole strawberries to decorate the top with.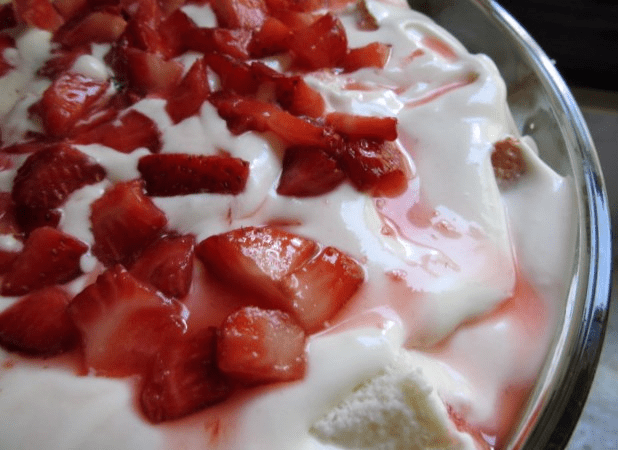 After assembling cake, set it in the frig for at least a couple of hours to let the strawberries and cream mixture soak into the cake pieces.
As you can see the cake is super easy-and handy when you need to make something ahead of time.
Additionally any fruit could be used in the recipe. While strawberries are my favorite, peaches and blueberries are also very tasty.
Tipper