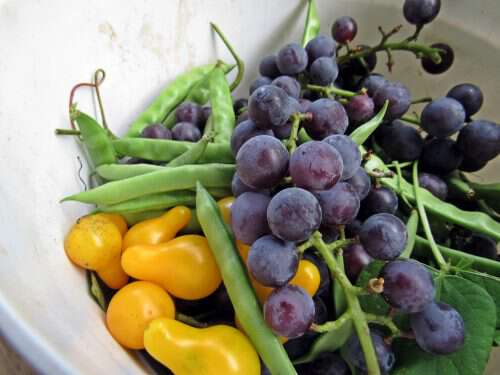 The green vibrant bounty of our summer garden is gone.
Pretty much the only thing left producing-is Okra. I wanted to plant a fall garden last year-but time got away from me. This year I've waited till the very last days to plant.
Wanting to follow the signs-(I still want to know if it works or not)-I've been checking the Farmer's Almanac site. The days that were 'right' in August were either not convenient or too wet to plant.
The 13th and the 14th were the last 2 'best days' to plant below ground crops in September.
I used one of my larger raised beds to plant turnips in and a couple of smaller raised beds to plant radishes. This way The Deer Hunter didn't have to crank the tiller.
Hopefully since both turnips and radishes can stand a light frost they'll both have time to produce before true cold weather arrives. I plan to plant lettuce too-but I'm waiting on the right day-which is either the 21st or 22nd according to the almanac.
A few additional tips for planting a fall garden:
Depending on your growing season and local weather-some folks may not have time for a 2nd planting, while others may get in 2 seasons of more frost tender veggies.
Look for veggies that can tolerate a light frost-like you do in the early spring. Often here in western NC our first frost of the fall will be light and another frost won't occur for several weeks.
Radishes, swiss chard, mustard greens, carrots, broccoli, cauliflower, spinach, turnips, and lettuces, are all considered good choices for planting in the fall.
Prepare your soil prior to planting exactly like you would in the spring.
Most gardening sites and books advise you to start planting your fall garden in mid August. (you can see I'm late)
Since fall weather is typically dryer-at least in my area-you may have to water your fall garden more than the spring or summer garden.
I haven't told Pap and Granny-but they planted their turnips on a 'bad day'-another test in the making. I'll keep track to see who's turnips do the best and let you know.
So do you plant a fall garden? Did your parents or grandparents? What do you plant?
Tipper