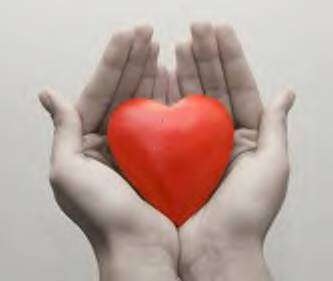 I'm not sure where the month of November went-it seems to have taken place in warp speed. As I drive along the curvy roads of life-its always nice to know you Acorns are willing to hop on board for the ride.
I thank each one of you who took the time to comment during the month of November:
Sandy Carlson, Rick M., Janet, Mary's Writing Nook, Paula, Kathleen, Amy, Carolyn A., Just Jackie, The Texican, Julie at Elisharose, Miss Cindy, Brenda Kay Ledford, Sheila, Osagebluff Quilter, Terry, Matthew Burns, GrannyPam, Warren, Threecollie, Helen G., Lanny, The Fishing Guy, Mary Traveling Hammer, Petra Michelle, SolsticeDreamer, David Templeton, Jennifer in OR, Teresa Atkinson, Jenny-Jenny, Greta Koehl, Farmchick Paula, Nancy M., Glenda, Nancy Simpson, Fencepost, Rick's Whitetail Woods, Martina, Shirley, Trisha Too, Mary Life In A Cordwood Cabin, My Carolina Kitchen, Kelli, Picture Girl, Farmchick, Emily Cole, Marie, Mike Mclain, Kat, Shirley Bullock, Peggy P, Granny Sue, Paul Saltcreek, GaFarmWoman , Patty Hall, JoLyn, Olecrowsnest, The Welldigger, Rachel, Marilyn, Stacey, Calann, B. Ruth, CheE, Dean, Malcolm, Debbie, Ethelene Dyer Jones, Beth W, Sallie Covolo, Annie, Shane Moad, Will Dixon, Karen B, finnishwahine, Cathy, Penny, Judi, Karen, Barbara Gantt, Dave Tabler, Mary-Annies Goat Hill, John Dilbeck, Denese, Holly Spencer, Vicki Lane, Mary Libby, Zola Marshall, Becky Kelley, Gloria Bautista, Rhonda, J.R. Hotmetal Clark, Frances, Jay Henderson, wkf, Keith Jones, Paul Chaney, Jane Patton, Wade Taylor, Marlene, Tazebell, Quilter Bear, Elizabeth, Kendra at New Life Homestead, A Joyful Chaos, Wanda, Jean Kinsey, Alana Jo, Carol, Valerie B, Gloria, Donna, Randy, Morgan, Ed Mahaffey, and Charles Fletcher.
This month's lucky Acorn is…
Charles Fletcher. Charles is a new comer to the Blind Pig-but rest assured he is a very interesting Acorn and you'll be hearing more about him in the coming weeks.
Charles wins one of Paul and Pap's Christmas Cds: Songs of Christmas. You can enjoy a few of the songs each time you visit(they're playing on the music player). If you're interested in purchasing a cd-just click on "Buy Pap and Paul's Music" over on the left hand side of the page for details.
Don't forget to click a commenter's name and go for a visit-I know you'll be glad you did.
Tipper