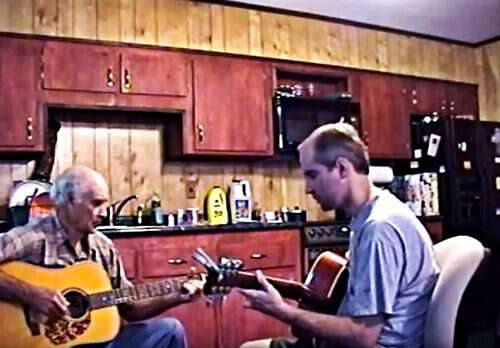 Do you like surprise songs? You know-songs that lead you to believe you know whats coming-only to slip in a surprise ending? A few surprise songs that come to mind: Memphis, The Carol County Accident, and Saginaw Michigan.
Recently I've found a new favorite surprise song Domestic Incident-written by none other than Paul. Give it a listen and see if you catch the surprise-its near the end. Be careful or you may be blown away by the amazing flat top picking-he really out does himself on this one.
Hope you enjoyed this Pickin' & Grinnin' In The Kitchen Spot-did you get the surprise? Did the flat top picking blow you out of your chair? Not bad for a guitar that was found in a barn with a family of rats living in it uh?
Tipper