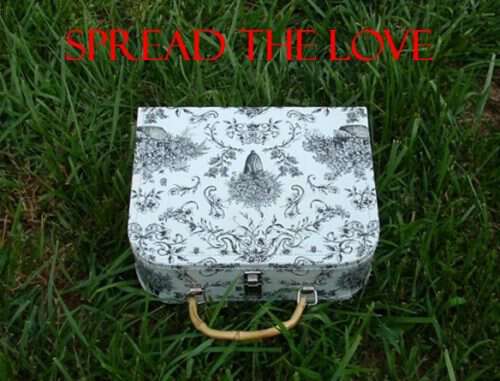 Sending a little love to all the great folks who commented in the month of May. Hope you catch it!
Susan, Miss Cindy, Stacy A, Brit, Dana, Mandi, Amy, Em, Sarah, Teresa, Paula, Leslie, Lisa, Jennifer in OR, Renna, Trisha Too, Noble Pig, Bobbi in KY, Debbie, Patti, Egghead, Writer Lady, Meredith, Janera, Jessica, Celene, Sarah, Beckynsc, Ms. Hillbilly, Carrie, Roland, Threecollie, Joan, Mary Anne, Terry Thornton, Granny Sue, Stephanie, Jamie , Valarie Lea, Christina, Cat, Irma, Old School Acres, Debbie, Kathleen, Carolyn, Liz, Betty, Angie, Diannia, Mary Ann, Cathy, Farm Chick Paula, Renaedujour, Sherry, City Mouse Country House, Razor Family Farms, GA Farm Woman, Dina in Jerusalem, Carolyn, and Jan.
I thank each one of you-without a doubt you add a tremendous value to my blog and to my life.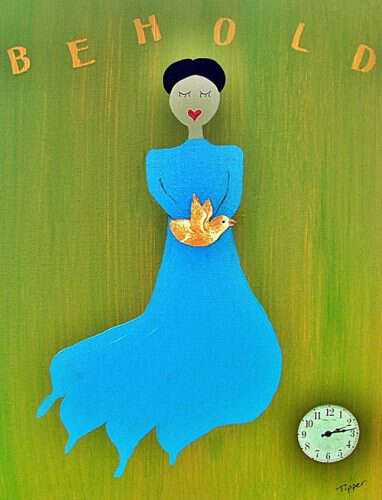 The prize for this month is Behold a folk art angel painting.
And the winner is…
Congrats to Stacy A! I hope you enjoy the Angel Stacy, and I hope the rest of you keep commenting! Spread the Love for June has already started.
The commenter's whose names are in orange-each one has an awesome website so please click on their name and go for a visit. I know you'll enjoy the trip. Along the way you can find out about the Adirondacks, birds, blue tailed skinks, cat tails, chickens, cows, dogs, fabric dying, farming, flowers, food, gardening, home schooling, hot air balloons, mothering, old cameras, Oregon, quilting, rhubarb, Seinfeld, thriftiness, water wheels, writing, yarn, and even zombies! So go visit!
Tipper