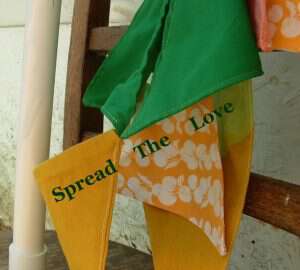 Where did the month of May go? Seems like just yesterday Lanny won the Tomato Basket for April's Spread the Love. Never the less-May is gone and it's time to thank all of you Acorns out there who not only support the Blind Pig & The Acorn-but make it a better place to visit by leaving wonderful, insightful, and thoughtful comments!
So I'm sending a great big THANK YOU to all the Acorns who commented in the month of May:
Granny Sue,  Sandy Carlson, Rick M., Coach Daley, Farmchick, Cathy, wkf, Janet, Mary's Writing Nook, Renna, Paula, JoLyn, Kathleen, Amy, Carolyn A., Just Jackie, The Texican, Julie at Elisharose, Miss Cindy, Dejoni, TennZen, Brenda Kay Ledford, Apple, Sheila Bergeron, Osagebluff Quilter, Dee from Tennessee, Marlene, Kim Campbell, Terry, Matthew Burns, GrannyPam, Susan, Teresa, Vera, Warren, Threecollie, Helen G., Lanny, Stacey, The Fishing Guy, Kristi, Mary Traveling Hammer, Petra Michelle, SolsticeDreamer, Lisa, David Templeton, Jennifer in OR, Noble Pig, Teresa Atkinson, Twosquaremeals, Jenny-Jenny, Greta Koehl, Tammy, Farmchick Paula, Nancy M., Julie Curtis, Annie, Beth W, Glenda, Linda, Phill, Pam, Sallie Covolo, Joan J, Leslie, Mandy, Nancy Simpson, Petra, Fencepost, Rick's Whitetail Woods, Martina, Wade, Shawnee, Patty H, Christina Bumble Bee Bags, KikiTheSpunkyMunky, Lisa Life With 4, Gingerjar, CDGardens, Brent, Old Red Barn Co., Cheryl Fleming Palmer, Pamela, Georgie, Sheree Hall, Shirley, Jan, Razor Family Farms, Trisha Too, and Caution Flag.
This month's prize-a mini canning kit-which includes: 1 Kosher Dill Packet, 1 Bread & Butter Packet, 12 Ball Lids, and 1 box Sure Jell. And the May winner is…Kristi-a.k.a. Plain Old Kristi .
Hope you enjoy the kit Kristi-and I hope the rest of you Acorns keep commenting on the Blind Pig cause you truly do make it a better place to visit! We have some pretty impressive giveaways coming up through out the summer-so make sure you drop back by often-and I hope you'll send your friends and neighbors my way too!
Have a great day!
Tipper