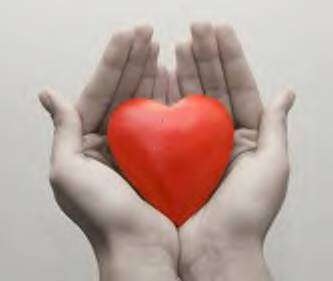 It's time for September's Spread the Love-and time to thank all you wonderful commenters who make the Blind Pig a better place to visit. When I first started this blog-I wondered if I could manage it-actually I still do. Those feelings led to the choice of my name-Blind Pig & The Acorn.
I find I'm not very "swift" as The Deer Hunter would say. All these months of posting-I've kept my mantra in my head:  "Even a blind pig can find an acorn every once in a while" meaning I can do this! But I never realized until today-you guys that comment-you are the ACORNS I'm finding. Each comment you leave just adds to the worth of the blog. Your comments truly add richness.
So I'm sending a great big Thank You to all the September acorns!
Susan, Miss Cindy, Brit, Dana, Amy, Teresa, Paula, Leslie, Jennifer in OR, Renna, Trisha Too, Noble Pig, Osagebluff Quilter, Egghead, Writer Lady, Meredith, Jessica, Beckynsc, Threecollie, Joan, Granny Sue, Valarie Lea, Christina, Debbie, Kathleen, Cathy, Farm Chick Paula, City Mouse Country House, Razor Family Farms, GA Farm Woman, Dejoni, Mary, Farmchick, TwoSquareMeals, Applie, Julie at Elisharose, Julie O'Neil, Kari & Kijsa, Paul, Carolyn A., Marlene, The Joy of Christina, The Texican, Pam, Shirley, Mark Salinas, Sarah RSM, Carletta, The Fishing Guy, Marci, Louise, Dee from Tennessee, Madge, Nicole, Lisa, Sandy Carlson, Jan, Petra Michelle, wkf, Miz Fit, Queen Of Planet Hotflash, Yolanda, Linda H, Mary-Life In A Cordwood Cabin, Darla, Matthew Burns, Kristi, Dwayne Jenkins, TenZen, Janet, The Tile Lady, Em, Stacey Roth, Mary Anne D, Lori, Chris, Helen G, Marie, Rhonda, Sarah, Tricia, Denise Levenick, Teresa Atkinson, Yvonne, and Diane-Crafty Passions.
For September's giveaway-a crocheted spider and web-handmade by Granny.
The winner is…
Becky of Twisted Fencepost Ms. Halloween herself!! Becky has been having the neatest posts related to this time of year-at the moment she's even having one where you can do some writing yourself-so check it out!
Since I had my epiphany (commenters=acorns) I've decided I should celebrate the whole month of October-since it is the month for acorns.
On each Friday in October-I'm having a giveaway. To enter all you have to do is leave me a comment that week on any post. Thats it! Just comment. The giveaways will be on Oct. 3rd, 10th, 17th, 24th, and the 31st of 2008.
I hope you'll tell your friends about the giveaways, tell your neighbors, and shout it from your roof tops-well that could be dangerous-so just shout it from your car window as you drive down the road. That should work in getting me and you some attention!
Thanks again to all the Acorns (commenters)! Most Acorns have a great site of their own-so please click on a name and go for a visit-I know you'll be glad you did.
Tipper